Monkey started school in September and has been doing really well with his lessons, coming on leaps and bounds. I am so proud of him. Working long hours it can be difficult to fit in homework and any sort of educational support. Which is why I love the Orchard Toys games so much as they really do support learning. We have tried out one of their maths games previously – The Magic Cauldron Game and really enjoyed them. So when we were asked to test out the new Magic Maths Game we of course said yes, Monkey has just started to learn about addition an subtraction at school so its perfect timing to introduce the game to him.
Things you need to know about Orchard Toys Magic Maths Game:
Age range – 5 to 7
Number of players – 2-4
Contents – the game contains 4 wizard boards, 30 spell ingredients cards and 30 magic sum cards. Along with some rather brilliant pictorial instructions which I much prefer to the word only ones I have seen previously.
Aim of the game – the winner is to be the first player to have filled their list of ingredients to cast their spell.  Each player is given six ingredient cards with a number on the reverse. The youngest starts first by taking a magic sum card and working out the calculation. They can check the answer by turning over the sum card and rubbing the start to see the answer. If the answer matches one of the numbers on their ingredient card then they can add the card to their wizard board. If it doesn't and it does match one of the other players numbers then they can claim the ingredient by shouting abracadabra.
Skills – the game is designed to help develop number and counting skills with simple arithmetic with simple adding and subtracting sums. For more advanced children it includes multiplication calculations and addition with three numbers. The game also helps with observational skills and encourages turn taking, game playing and the social skills that are learnt with this.
Monkey was very excited to give it a go he loves playing games and getting one on one time with us. A game takes us around twenty minutes with two of us playing which is about right for his attention span and is the perfect after school activity. He really enjoyed the hidden numbers under the stars and got excited when he found a sum with one of his numbers as an answer. Although he did get a little worried towards the end thinking that he was not going to win… mummy may have cheated just a little bit!
Things I love the Orchard Toys Magic Maths Game:
I am always drawn to Orchard Toys because of the educational nature of the games. Which is why I was very impressed to find out that the Orchard Toys Magic Maths Game has been specifically designed with KS1 in mind. Not only that both teachers and educational professionals have tested it and been involved in the development of the game.
The new style pictorial instructions are brilliant and you can download spares on their website.
They also have a number of free printables which you can download. including colouring sheets, tasty recipes and craft ideas. Including some maths worksheets which can be downloaded.
Monkey is learning without realising it!
It is the usual high quality I have come to expect from Orchard Toys, the illustrations are bright and detailed, the card thick and sturdy.
I love the added dimension of the hidden numbers under the stars although Monkey did need some help to get them to show.
The Magic Maths Game has a RRP of £12.00 and Orchard Toys have very kindly offered one of my reader the chance to win one. To enter please use the link below to the Gleam application and note the T&Cs.
Competition is open to residents of UK aged 18 or over
There is no cash alternative offered
The winner will be drawn at random and an Orchards Toys Magic Maths Game
The competition will close on 9th June at 11.59pm, the winner will be notified through Twitter
The Winner will be asked to provide an email address and full postal address
I have some other giveaways running at the moment so please check them out in the Blog Giveaways Page above. Good Luck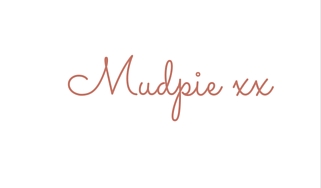 If you've liked this post please follow me on my social media channels:
Mudpie Fridays: Twitter | Instagram | Facebook | Pinterest | LinkedIn
We were given a Orchard Toys Magic Maths Game  for the purpose of this review all opinions are my own