We are a pretty active family always going somewhere or another, having many an adventure and day out . Monkey decided that he was old enough to walk everywhere at the age of around eighteen months. Of course he wasn't and would tire easily. There would be the whole getting in and getting out of buggy constantly and I lost count of the number of times I got told to leave it in the car. At the age of two he would have a full blown melt down should I not follow his wishes. Of course it was okay if Hubby was with me as he would be able to carry him, but when I was alone I just wasn't strong enough. The people at Omnio have thought about this designing a very clever full size stroller with a compact fold which makes it possible to carry the Omnio stroller as a backpack.
Its worth noting that with any stroller that folds down into a backpack that you compromise some of the comfort, strength and manoeuvrability. The question is how much do you have to give up for the convenience and is it worth the payoff? I really like the idea of a stroller which can fold down light weight enough into a backpack. I often purposefully stay away from trains and tubes with the boys because the thought of juggling them and a buggy is just too much. With something which I can carry on my back that leaves a hand free for each of them it could become a possibility. Likewise we are off to France soon, we are tight on space so need something compact to allow us maximum room in the boot, especially as I am not great at packing light. So does it work?
Versatile: The unique wearable Omnio design is set to transform the way parents contend with typical everyday scenarios; from staircases and shop aisles, to public transport and flights and enables 'hands-free', on-the-go parenting, ideal for everyday use and holidays.
Omino Website
Things I like:
When you open the box you realise that it is already fully assembled. You literally just have to open the box and you are ready to go
It folds down swiftly the videos are really helpful on their website which give you a visual aid. Once you have watched it a couple of times its easy to do yourself. It is definitely compact
Its surprisingly light, although looks a bit bulky on me due to my size, its actually incredibly comfortable to carry. This is because the straps and well padded.
The wheels! I was quite surprised when I discovered the wheels. My initial thoughts is that they look a bit weird. But they really work. We have taken the buggy on all sorts of walks and road trips and it has coped really well. Especially with our most recent trip pond dipping. I did think that it would not cope well with tree roots but the stroller glided over them. I was very impressed.
The wheels are also puncture proof and somehow they don't collect too much mud or muck in-between them which you think they would.
I find it surprisingly easily to steer, even with one hand. It becomes a lot more stable once Kipper's is in it. The first time we put it up, it felt as it would tip over and I was a little worried about putting him in it. However Kipper's weight helped centre it and even over rough ground there was no problem.
The height of the stroller is fully adjustable
Cleverly there are fastenings which allow the five point harness (also the backpack straps) to be fully adjustable for babies from six months up to 22kg. There is actually a strap that goes across Kippers chest which you could argue is a six point harness.
Kipper is very comfortable in it, not complaining at all
It comes with a rain cover which is great, detachable hoot  and shopping net.
It is also possible to purchase a separate  change bag and bottle holder which attach to the side and bottom of the stroller with velcro and straps. The bag is a great size and you can get a lot in it. It also has a pocket on the opening flap which includes a changing mat. Its really comfortable to carry, I was quite surprised how quickly it has become my go to baby bag. The fact that it attaches at the bottom also means its less likely to tip the buggy over! And it means the seat can still recline
The Omnio stroller also comes with a waterproof bag so that you can keep it dry while on your back.
Things to be aware of:
The hood has UV protection which is great, however because Kipper is still small it doesn't stop the sun at all. I think he would need to grow substantially for it to make a difference.
If you pick the stroller up in the wrong way it does start to unfold because you catch the red unfold button on the top of the bar
Its quite narrow so although I didn't struggle with it my Husband's natural stance is to have hands wider apart. This meant he did tend to push it on the corners.
I did think that the seat is very close to the ground, with Kippers short legs it didn't seem to bother him. I am not sure how he will cope with it as he gets older. There is a little foot plate for him to rest his feet on which may solve the problem, but at the moment he's too young to tell.
The shopping bag underneath can only hold a small coat. This doesn't overly surprise me I would expect to give up the shopping basket for something that is so compact.
In my opening paragraph I talked about how you have to compromise on comfort, strength and manoeuvrability when looking at a compact rucksack buggy. Well I don't think there is any compromise on manoeuvrability, the wheels do a fantastic job, its easy to steer and you can do it with one hand. Ive not found terrain yet that its not coped with. Kipper is very comfortable in it, often having a snooze. The strength of the stroller is comparable with our existing buggy. Thank you Omnio for giving us a chance to test run your stroller, I know its going to come in very handy as we push on with our active lifestyle.
Things you need to know:
Age range – 6 months to 22kg (5 years approx)
Total Weight capacity – 27kg = 22kg seat, 3kg shopping net and 2kg rear facing pockets
Omnio weight – chassis and seat 7.5kg
Compact fold size – wheels off 53 x 41 x 22cm
Standard fold size – wheels on 53 x 41 x 28 cm
Price – £389
Available in three colours – red, teal and black
There is an interactive map on the website which shows the independent retailers where you can purchase your own Omnio Stroller. Its also available online from Hippychick.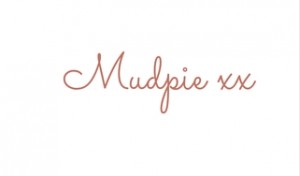 If you've liked this post please follow me on my social media channels:
Mudpie Fridays: Twitter | Instagram | Facebook | Pinterest |LinkedIn
This is a collaborative post, we were given a Omnio Stroller for the purpose of this review,  all opinions are my own.