Fisher-Price® Bright Beats Review: I've written before about how I am very aware that Kipper only gets Monkey's hand me downs when it comes to toys and clothing. Its just something else to get mum guilt about! I know he's not alone, as a second child he gets access to so much more than Monkey ever did so it has its plus points too. But it is nice for him to have some things that are new too. So when we were contacted about reviewing three toys from the Fisher-Price® Bright Beats range I eagerly said yes. Kipper is instantly attracted by flashing lights so I hoped they would be a hit….
The three toys we were asked to review were:
Fisher-Price® Bright Beats –  Bright Beats Junior
This is aimed at 6 months plus and I really like the portable nature of it. In fact we took this on holiday to Eurocamp with us as I always like to pack some new bits to keep the boys as entertained as possible. We only used it in our accommodation yet since we have been back its the perfect size to fit in the nappy bag and perfect for meals out.  Kipper loves batting his head to see it move and the watch his belly lights up. In fact we have used it so much that we are on new batteries already. Although I don't think that it uses a lot of battery power up at each playtime I think its just that its become one of his go to toys at the moment.
I like that it is designed specifically to help aid Kipper's fine motor and thinking skills – I often watch him trying to work out what he needs to do to make the funky music sound out. He definitely has the look of concentration on his face below! Its also teaching him cause and effect. For the amount of time Kipper has played with BeatBo Juniors I think its very well priced at £12.99.
Fisher-Price® Bright Beats –  BeatBo Buggies
Aimed at nine months plus I thought Kipper would be really into the BeatBo Buggies, since I don't know a boy that doesn't like vehicles of some sort. Now although he enjoyed playing with it, he didn't like it as much as the BeatBo Juniors. He's not at the push a toy a long stage yet which is what causes the buggy to light up and the music to play. Although the fabric ears of the toy did allow him to grab hold of it easily and he would carry it with him while crawling which is quite funny to watch. 
I think as he gets older we will see more use of this. Its designed specifically to help develop gross motor skills. Kipper is a little slow on this front compared to Monkey so toys like this will help him. Again the size of this is perfect to put in the nappy bag. You can also make the toy come to life by pressing its face. The BeatBo Buggies RRP is £9.99.
Fisher-Price® Bright Beats – Learnin' Lights Dance Mat
This was by far the one I was most excited about, as anything which will encourage Kipper to get on his feet scores highly in my book. At thirteen months he is just starting to walk, but he's a big lad and prefers to crawl everywhere. Especially as he's so quick at it.. But the Fisher Price Dance Mat did get him up on his feet. He really enjoyed jigging around to the music both standing up and sitting down.
When you first get it out the box Bight BeatBo needs to be attached to the rest of the play mat. This is the only assembly that needs to be done and take a matter of seconds just clicking into place. The first time we played with it, it becomes obvious that this mat will grow with Kipper. At the moment he's sitting and crawling, but once he's more confident on his feet it will be just as good when he's standing, walking and dancing. It also has two different modes, one for now and one for when he gets older.
In Move & Play mode, Kipper batting at the BeatBo character or pressing any of the 4 light-up buttons on the base sets the learning fun into motion and triggers the interactive light show all around the mat! "A is for awesome!" In Dance & Learn mode, fun phrases encourage Kipper to move & groove to different areas around the mat. When he enters the right section, he'll cross motion sensors that reward him for getting to the right spot with songs, phrases & colourful lights! "You found blue!" He's a little young for this mode at the moment but the fact the toys grows with him makes it worth the £42.99 price tag.
It took him a couple of attempts to realise that it was him that was making the mat light up when he touched it or sat on it. Again teaching cause and effect and problem solving skills. Not only this but again its designed to help develop his gross motor skills. From an educational point of view it also teaches ABCs, numbers, colours, shapes and dance moves. As he gets older it will also help him to develop listening skills –  as it will encourage him to listen to the music and speech and then follow the prompts to get rewarded.
Things I love about the Fisher-Price® Bright Beats Range:
All the toys stimulated Kipper's senses via lights, sounds and music. I am impressed with the amount of learning opportunities that the toys have provided Kipper
The price range for these toys are from £9.99 t0 £42.99 so there is something for everyone's budget.
I also like how the age range progresses from 6 months up to 36 months so I know that Kipper will get a lot of use out of them. Monkey was very interested in them too and he's almost five!
Like other Fisher Price toys we have reviewed The plastic is good quality and I am not concerned that it will break after a few uses
There is something very endearing about the little BeatBo character, even Monkey would is well over the age range was very interested in all the toys.
I am sure all three of them will continue to be a big hit in our house, they will make a lovely gift for a little ones Birthday or similar.
If you would like to try the bundle out for yourself Fisher Price have very kindly agreed to offer a set to one of my readers. To be in with a chance of winning please enter via the Gleam application and note the T&C below.
Fisher-Price® Bright Beats Bundle RRP £66

Competition is open to residents of UK aged 18 or over
There is no cash alternative offered
The winner will be drawn at random and receive the same BeatBo bundle that we have reviewed in this post
The competition will close on 5th July at 11.59pm, the winner will be notified through Twitter
The Winner will be asked to provide an email address and full postal address
I have some other giveaways running at the moment so please check them out in the Blog Giveaways Page above.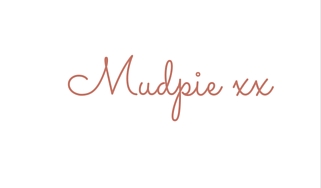 If you've liked this post please follow me on my social media channels:
Mudpie Fridays: Twitter | Instagram | Facebook | Pinterest | LinkedIn
We were given the Fisher-Price® Bright Beats toys for the purpose of this review all words and opinions are my own.