Graco Evo XT and SnugRide i-Size Review
As part of our Generation Graco duties we have been putting both the Graco Evo XT and the SungRide i-Size through their paces for the last month or so. We were asked to write this post – Graco Evo XT and SnugRide i-Size Review. The question is this really the only travel system you will ever need?
The Graco Evo XT is the largest of the Evo range.
Its designed to be an all terrain buggy so we decided to take it for a spin at the Hampton Court Flower Show thinking that it would really put it through its paces. Having visited a number of times before, I knew it would be busy so I needed a buggy with great manoeuvrability. I also needed one which could cope with the mud and uneven surfaces. On paper the Evo XT met these requirements and I am pleased to say it did in practice as well.
Features of the Evo XT
Designed to be used from birth it is also compatible with the carrycot (available separately) and the SnugRide i-Size. Growing at each stage with your baby. Kipper is well past the carrycot stage (sob sob) but I was very impressed with all the different positions which the seat cane put into. Its fully reclinable and there is a an adjustable calf support so I can make sure he is really comfortable. I like to keep Kipper facing me, this is something I felt like I moved too quickly on from with Monkey. I like to engage with him as we walk. However there are also times when its good to have him forward facing – especially when I have been storing my plant purchases in the huge basket. Kipper took umbridge with some of the flowers and delighted in kicking them. Simply turning the seat round stopped this!
Things I like about the Graco Evo XT
The telescopic handle goes up and down which means that it caters for both myself 5ft and my husband who is 5ft 11, fitting our needs perfectly.
I really like the large extendable canopy, there in an extra visor bit which stops the sun getting in his eyes. It also means he can sleep uninterrupted even at a busy event like the Hampton Court Flower Show. Graco get another big plus point as the Evo XT also comes with a rain cover and foot muff. Which is something you do not have to pay in addition for, again unlike other brands.
Practicalities of the Graco Evo XT
So how did we get on from a handling perspective. Well for a big buggy it can can be steered very easily with one hand. Leaving the other free to browse for plants or a much needed soft drink on an extremely hot day! The four wheels have mudguards to protect from any spray. The front wheels are lockable which means it can cope with the lumps and bumps in uneven ground well. Kipper looked very comfortable thanks to the suspension, even putting his feet up on the bar, which he thought was hilarious. One thing to note is that the bar locks in but you can release it again with a pen or similar, which is what we have been doing.
Its very easy to put up and down. Theres a little grey slide button on the handle, which then allows you to push in the button on the underside of the handle to fold. It can easily be done with one hand. The slide button also means that you don't need to worry about doing it inadvertently while strolling. Unlike another buggy we own.
The size of the Evo XT means that there is plenty of room for Kipper and I think you could probably fit a weekly shop in the basket. The trade off is that this buggy is big. It takes up the majority of my boot space and I drive an estate car. So although it may not be the buggy we choose to take on a weekend away its great for shopping and taking off road.
Things you need to know:
Birth to approx 3 years
weight up to 15kg
Pushchair dimensions – L85cm, W 62cm, H 104cm
Pushchair Weight 12kg
We tried out the Black Red, but it is also available in Black Grey, Golden, Aqua, Plum and Marine
Standalone RRP – £490
Available exclusively at Mothercare.
Graco SnugRide i-Size
The Snug i-Size and the carrycot connect directly the on the frame without the need for special adapters. Which are always a pain in the backside, as I would always only ever be able to find one when I was in a rush. Or worse they had been left in the other car….
Talking about cars, we have changed my husband car and our old rear facing car seat for Kipper no longer fits.  So when we were also offered the chance to review the Snug i-Size as part of the travel system I did hope it would solve our woes. The seat is the newest edition to Graco's range of award winning car seats. However I was a also a little concerned that it would not fit either due to the shape of the back of the car. Thankfully my worries were unfounded and the seat fits really well in his car which is an A5 Sportback.
Features of the Graco SnugRide i-Size
Compliant with the new i-Size regulations it means that Kipper can be kept rear facing in this seat up to 13kg which is around 18 months. Having chosen to keep Monkey rear facing for as long as possible this is really important for us. What I hadn't thought about is the fact that its now possible to carry him around in his seat for that bit longer. As it just clips into the Isofix base via the Click Connect.
Kipper is a big boy, so I was pleased to discover that there is seven adjustable positions to give him as much leg room as possible. There is a also a newborn body support which you would expect. We have not used this but its good to see that the height of the stars automatically adjusts when you alter the position of the head rest.
Things I love about the Graco SnugRide i-Size
The five point harness to me is a given form a safety perspective but it is simple to use. Kipper is very comfy in the seat and does not compliant when you put him in, unlike the old seat this one replaced.
The fact that it attaches to the pushchair saves so much time when you are in a rush. Or if you are doing the school run. I thought I had lost that time saving when Kipper turned nine months and came out of his previous seat. Our old one only went up to nine months. With this one it can continue for much longer. Why make life more difficult than you need to?
Due to the different positions of the seat. I have noticed that when he falls asleep in the car his head no longer lulls forward. You can see the slider in the photo below which shows you which setting it ti son. His head fully supported and he happily naps in it. Kipper is a sweaty baby so I am also glad that the covers can be removed and washed!
Things you need to know:
Birth to approx 18 motnhs
Height range – 0-87cm
Weight limit is 13kg or 28lbs 6 oz
Car seat dimensions L54 cm, W 35cm, H 72cm
Weight with base 12.3kg
Weight without base 4.3kg
RRP £325.00
I wish I had discovered Graco and the Evo range when I was looking for a travel system for Kipper. As it would have met all our needs. We are very impressed with both the buggy and the car seat. And can see us getting a lot of use out of the Evo XT in particular. I am also hoping that he does not reach 13kg too quickly!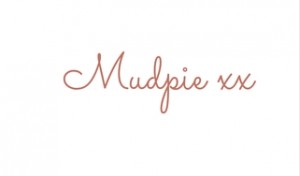 If you've liked this post please follow me on my social media channels:
Mudpie Fridays: Twitter | Instagram | Facebook | Pinterest | LinkedIn
Graco Evo XT and SnugRide i-Size Review