If you read our Big Family Festival Review then you will know that a couple of weeks ago Monkey and I went camping for the first time. We went with a friend of mine and her son who is the same age as Monkey. Having not camped properly for about eight years I did wonder as we loaded the car up what we were letting ourselves in for! My biggest concern was getting the tent up in the dry as rain had been forecast all weekend. My second was lugging everything to the campsite and keeping two five year olds amused at the same time. I knew the thing I needed to help me with this was a wagon. So when Micro said we could try out their Micro Wagon I was hopeful that this would at least mean I would stress less about issue number two. It may even help with getting the tent up quicker…
What I didn't bargain for was just how much use we were going to get out of it. Yes it made moving the stuff from the car to the pitch easy. As it meant one of us could keep the children entertained while the other filled up. I was surprised by how spacious it was, as our Eurohike 600 tent seemed huge but there was plenty of room to put other things around it in the wagon.
We used it throughout our festival experience as first of all it kept the boys entertained as they loved pushing and pulling each other around in it. But it was also useful to take all the camping chairs and things we needed into the festival itself. Plus it proved a  home for the boys when they got worn out by all the fresh air. Monkey even opted to use it to watch a film in claiming it was more comfortable than his camping chair. It without doubt made our festival life so much easier and if we ever going camping again… which we will as Monkey loved it. I just need to convinced Hubby. Then it will most definitely be coming with us.
Things I loved
It takes up to 15 stone which means both boys fitted fine weight wise and size wise.
It is really compact when folded down, this is so important when you need so much other stuff for camping and the car is already at bursting point.
The wagon comes with a cover which allows you to carry it easy but it is also waterproof – which we needed on this trip! Plus the base folds down into the side pocket which is genius.
Im surprised by just how light weight it is at 10kg
The wagon coped with the fields and bumps really well and it was so easy to pull despite having the two boys in it! I think this could be because of the the large 18cm diameter wheels.
Its so easy to put up and down that even the boys could do it on their own… and often did!
To fold and unfold it was really easy. The waterproof cover is held on by velcro straps. You remove this and the straps around the base of the wagon to help keep it compact. Pull the four corners out before pushing down gently on the centre. Its so easy to use. To fold back up again you just pull the fabric handle in the centre. The handle is adjustable and can be clipped onto the frame to keep it up right if required.
Overall I was really impressed and so pleased with the Micro Wagon I would not hesitate to recommend this to my family, friends and readers. It honestly mad your lives is much easier and I would not go on a camping trip without it now…. can't wait to take Kipper out for a spin next time we go for a walk.
The Micro Wagon is priced at £84.95 and available to buy direct from Micro who have free delivery on orders over £50.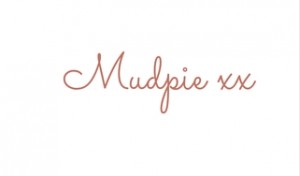 If you've liked this post please follow me on my social media channels:
Mudpie Fridays: Twitter | Instagram | Facebook | Pinterest | LinkedIn
This is a collaborative post, we were given the Micro Wagon to enable us to review the festival.