Lumie Bedbug Review: We have been having trouble with Kipper since we returned from holiday in Tuscany, basically he's not settling at night time. Prior to going away we could pop him down in his cot with a cuddle and kiss and leave him with his last feed and he would settle himself. Somewhere along the way I am not sure what happened but we got out of routine. Maybe it was the longer hours, eating later, the travel cot the lighting in the villa? Whatever the reason he's been really difficult to settle which has often resulted in Hubby and I taking it in turns to spend an hour settling him down each night.
He was basically doing everything he could to avoid falling asleep, chucking the teddy out, dummy out, muslin out. Trying to reach his light tortoise thing. Or turning on and off his night light. Which we had changed the bulb in and had become too bright. I think he had got use to the lesser light in the villa and it was causing a problem. Plus the fact it had one of the on off switches on the cord and he had discovered it was all not helping the situation.
So when we were offered a Lumie Bedbug to review I wondered if it may help. As one if its features is:
When it's time to sleep, Bedbug's gradual sunset feature provides a gentle transition to nighttime. Fading light that mimics the colours of a real sunset creates a calm environment and further promotes your child's natural sleep response.
I hoped that this would make the difference as it would mean that one there would be no switch to turn on or off, and secondly that it wouldn't be too bright. I must admit two weeks in and it seems to be making a difference. Obviously I can not say that the Bedbug is 100% what is helping his better sleep patterns but it seems to be making a difference. The photo below shows the Bedbug as its most orange:
Other features:
Fully adjustable bedside lighting
Low-blue light (white light with very low levels of blue) to avoid stimulation during the bedtime routine
15-minute sunset for a gradual transition to night
Two sunset options: fade-to-off or fade-to-nightlight
Non-alerting orange nightlight with two light intensity options
Smooth and silent light control to check on your child without disturbing them
When its fully on, theres enough light to get Kipper ready for bed, change his nappy and get him into his PJs. The fifteen minute routine also allows enough for a bedtime story too. The buttons on the front of the Bedbug which you use to increase, decrease, set the sunset mode are silent which means I can check in on him without making a noise. I really do love this light. So does Monkey who was a little disappointed to find that it wasn't destined for his bedroom. If you would like to try one out for yourself then you can buy online on their website. Or you can enter the giveaway below as  Lumie have very kindly offered one of my readers the chance to win a Bedbug of their own worth £59.95.
Competition is open to residents of the UK aged 18
There is no cash alternative offered
The winner will be drawn at random and will receive a taste adventures box as mentioned above.
The giveaway will close on the 29th October at midnight, the winner will be notified through Twitter
The Winner will be asked to provide an email address and full postal address
I have some other giveaways running at the moment so please check them out in the Blog Giveaways Page above.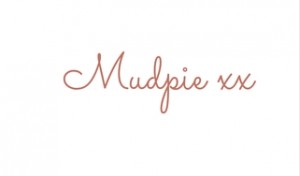 If you've liked this post please follow me on my social media channels:
Mudpie Fridays: Twitter | Instagram | Facebook | Pinterest | LinkedIn
This is a collaborative post we were sent a Lumie Bedbug in return for this review. All opinions are my own.