Graco Milestone Car Seat Review
If you are a regular reader of Mudpie Fridays you will know that we have been fortunate enough to be part of the Generation Graco team this year. As part of that team we have been sent a Graco Milestone Car Seat review. Its been billed as the only car seat you will ever need going from birth to around 12 or 135cm which ever comes first with a maximum weight of 36kg.
The different modes of the Milestone Car Seat
There are three different modes and this is the main selling point of the seat. Starting with rear-facing infant car seat for babies from birth to 13kg (Group 0). Before moving to a  to forward-facing 5-point harness seat for babies who weigh between 9kg and 18kg (Group 1). After which you can change it into a high-back booster  which is suitable from 15kg to 36kg (Group 2/3). At over 13kg Kipper is able to go forward facing now and this is how we have fitted the Graco Milestone Car Seat in our car. there are four different recline positions for the car seat. There are two for rear facing positions and then two forward facing positions. This is to ensure that Kipper is in the correct position at all times.
It was easy enough to fit, although my husband did struggle a bit with getting the car seatbelt through the hole in the back of the car seat itself. If you have smaller hands then its relatively straight forward. The is a belt lock which grips the car seatbelt which I think is a great idea and not something I have seen on other seats.
The head rest has ten different positions to adapt with your growing child. The headrest and the harness move together. Initially we found this a little strange but managed to get the right position for Kipper to ensure both his head is supported and the straps are the right height. I think once we are use to it, it will be easier as it means you can adjust the seat in situ easily.
Other features of the Graco Milestone include:
A durable, steel reinforced frame built into the seat provides peace of mind and added safety for your child
Side impact protection in the headrest ensures that your baby and child are always safe and secure
Plush inserts keeps your baby and child comfy on your many journeys together and are easily removed as they grow –
Machine washable seat pad can be removed without removing the harness so its even easier to keep the car seat clean from grubby little fingers
A cup holder keeps your child's drink close and is easily removed when you don't need it
We still kept on of the inserts in the seat to make sure Kipper was comfortable. I also like the added padding it gives him round the head area. Monkey was quite put out by the fact that Kipper's seat has a cup holder as his doesn't!
Our conclusions…
Considering its quite a large seat its actually pretty light weight coming in at 8.7kg. Which does make it easy to move from one car to another. Its also really padded. Compared to other seats we have tried even without the inserts the seat feels really comfortable and padded. I think that must be the case as I am yet to manage to capture a photo of Kipper in the seat where he's not sleeping. He also really enjoys being forward facing and being able to see out the windows. This car seat would be perfect if Graco could work out a way of adding Isofix to the base. As my preference is really for a seat with Isofix wherever possible even up to group 3.
The Graco Milestone Car Seat  is suitable up to 36kg around the age of twelve years. You can pick yours up from most high street retailers for £149.99.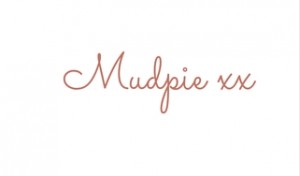 If you've liked this post please follow me on my social media channels:
Mudpie Fridays: Twitter | Instagram | Facebook | Pinterest | LinkedIn
We were given a Graco Milestone Car Seat for the purpose of this review all words and opinions are my own.