10 Personalised Content ideas for Grandparent Christmas Hampers: For the last few years we have always made Monkey's grandparents Christmas Hampers. This year is no different. We always try to add something handmade or personalised into the hampers. Normally its a Christmas decoration that the boys have made or something which includes a photo taken that year.
Home Made Jam – Monkey likes to make jams and chutneys but we always end up with way too much for just us. It makes a quick and easy present to make. If you need a little inspiration then read my Easy Peasy Jam Making post or the best ever Mango Chutney recipe.
Homemade Plate or Cup – There are only so many handprint or footprint gifts you can make. So if you fancy trying something different and have a little one who can't manage to draw anything legible then you can make an oil based sharpie gift.
Photo Bauble – we included these lovely snowflake ones in our hampers this year from Zippi along with some printed ones from Monkey's school.
Homemade Bath Bombs – Easy to make they are on our to do list for gifts throughout next year so watch this space for instructions coming soon!
Recipe in a Jar – Using a Kilner jar or similar put all the dry ingredients you need in to make a favourite cake or biscuit recipe. Include a little note or label promising to help make them on the next visit.
Gesture Vouchers – Make up some vouchers to include in your hamper around spending time together as a family or doing something special with them. Its the one thing that every grandparent I know always wants more of – Time with their grandchildren
Love Footprint Sign – I have made one of these before for Hubby for Fathers Day. But they are so easy to make with a cheap canvas and the 'v' in love being the children's footprints.
Framed prints, or maps or works of art – Whether it is a special souvenir, a map of a special place or a hand drawn picture of family it makes a great inclusion. We also include photos of the children so that their frames can be updated.
Felt Phone Case – If your children are at an age where they can sew then a homemade phone case or similar would also make a nice gift.
Look What [insert name] Made Magnets – Give the promise of plenty of art work with handmade magnets made from painted stones. On the front use a sharpie to write Look What [insert name] Made.
Hugs – make two hand prints one left and one right, measure your child's wing span and cut a piece of ribbon to the right length. Attach a hand print to each end.
Food & Drink Ideas:
This year we have also chosen some drinks and treats to the mix.
Lillypuds Christmas Pudding – I like these because they come in individual sizes which is perfect when you have one grandparent that likes Christmas pudding and one that doesn't! At 120g each they are are perfect size. The LillyPuds pudding is scrumptiously light and easy to eat, packed with delicious Christmas flavours.  They contain more than 50% fruit and no mixed or candied peel.  LillyPuds is blended with Chockwork Orange beer from the Brentwood Brewing Company and laced with brandy. Priced at £7.25 for two they also have larger sizes available.
Great Uncle Cornelius™ Refresher Range – The Great Uncle Cornelius range is a small assortment of British bespoke non-alcoholic drinks, using high quality ingredients with an unusual and exciting flavour. Warm up on the cold Christmas night with the gingeriest drink of them all. Great Uncle Cornelius™ Ginger Refresher is spiced only with pressed root ginger juice and has a delicious soft warm spiciness. The Lemon Refresher is a uniquely refreshing drink to quench the thirst. Blended with water and fruit juices, the natural sharp zing of lemon juice. Perfect on its own or great as refreshing alternative to a G&T. And new to the range is Rhubarb Refresher, a light pink pressed rhubarb with apple drink. Rhubarb is such a quintessentially English ingredient that made it a natural extension to the range. Its juice is naturally tart, but when sweetened with delicious pressed apple juice, it makes a lovely refreshing drink.  Available online from James White Drinks with a RRP of £2.50 per 75cl bottle.
Christmas Ale – From St Peter's Brewery – ABV: 7.0% A copper coloured, smooth, fruity, and full-bodied ale. Aromas of toffee and caramel leading to rich and smooth flavours of Christmas fruits and spices – the perfect companion for Christmas savouries, sweets, and snacks. Serve at room temperature or slightly chilled. RRP £19.99 for a box of 12 x 500ml
Grown Up Chocolate Bars – The idea behind The Grown Up Chocolate Company is that they make chocolate bars that are reminiscent of when we are children. They have four festive flavours – Spiced Ginger Biscuit In Milk Chocolate, Festive Fig & Port, Fruit & Nut In Milk Chocolate and Magnificent Mince Pie. RRP £10 for 400g bar.
Jujube Fruit from Abakus Foods – The Jujube fruit, also called the Red Date, is new to the UK but has been widely enjoyed for health and well-being in the Far East since 1000s of years. The red-coloured berry from the buckthorn family boasts 18 out of 24 important amino acids which are essential for the formation of over 50,000 proteins in the human body. Their naturally sweet taste and date-like aroma makes them a popular sweet snack and a versatile ingredient in baking, teas, on porridge, and even in stuffing – all without any added sugar or additives, and being sulphite-free, gluten-free, and vegan. Being one of the adaptogens, they help calm the mind and reduce stress during the festive period.Retail packs are available on Ocado, Grape Tree, Wholefoods, Revital, independents. RRP is £1.99 per bag.
Chocolate Truffles – Booja-Booja is fast-becoming the ultimate chocolate gift to give at Christmas. Creatively and thought-provokingly purveyed, these British made truffles are arguably some of the most desirable chocolates on everyone's wish list: Organic, made with the minimal amount of ingredients, handmade in Norfolk, free from dairy, gluten and soya and multiple Great Taste Award winners, chocolate gifting just became exquisite, ethical and more thoughtful than ever. There is a wide selection of options. We opted for Fine De Champagne Chocolate Truffles. Melt in your mouth chocolate truffles, inebriated with organic French Fine de Champagne. They have won 13 awards! RRP 138g from £9.49
Belvoir Fruit Farms – Belvoir Elderflower Presse is made from flowers freshly picked from Belvoirs own elder plantations and from those growing wild in the surrounding hedgerows, blended with fresh lemon juice and gently sparkling spring water.  Theres not a nasty in sight no artificial flavourings, colourings, preservatives or sweeteners and every sip promises a nostalgic taste of summer, even in the depths of winter.  What better soft drink to grace your Christmas table? And if you're craving something stronger, Belvoir Elderflower Presse is glorious with gin or perfect in a cocktail. RRP of £2.29
Belvoir Christmas Cordial is rich, dark and red and bursting with flavour.  It is an intense fruity blend of cranberry and orange juices complemented with warming winter spices.  The cranberry is the dominant flavour balanced by the sharpness of the orange, fruity blackcurrant and a touch of lime with cinnamon and nutmeg.  The cranberry adds a slightly tart, mouth drying note.  Designed to be drunk with warm water, it's equally delicious blended with cold, and for a truly festive touch try it as a warming hot toddy with a dash of rum or vodka. RRP of £4.70
Guittard Baking Chips – They are the hamper item for a baking mad Grandparent. Guittard Chocolate Company is a San Francisco Bay Area chocolate maker celebrated for crafting world-class couverture chocolate based on traditional French methods. The chocolate company's quality is endorsed by Paul a Young, widely regarded as the UK's best chocolatier who will now be using their chocolate in a broad range of his incredible creations. Founded in San Francisco in 1868 the Guittard Chocolate Company is the oldest continuously family-owned and operated chocolate making business in the United States.
If the grandparents are wine lovers then you may also want to consider adding an Üllo which is a wine purifier. A true advancement, the Üllo Wine Purifier instantly restores the natural taste of wine. The purification power of Selective Sulfite Capture™ technology combines with an adjustable wine aerator in a single, intuitive design that respects the simplicity and ritual of wine. They also claim it will help with the hangover and since we can all be a little guilty of over indulgence at this time of year.
It comes equipped with a silicone stand to capture any stray drips. Its universal modular design will fit onto any standard wine glass. We have been trialling the Üllo, all you need to do is unscrew the top, pop in the filter and pour the wine through the cup. There is also an aerator which you can choose to turn on or off. We are impressed with the taste of the wine, after it has been through the purifier. Its quick and simple to use and there is minimal cleaning required. A filter will last for one bottle, which is probably the only downside to this, as the additional filters are not cheap at £29.99 for 10. The Üllo Wine Purifier is priced at £69.99 and is available from Amazon. The lovely people at Üllo have given me one to giveaway to my readers. To enter the giveaway please use the Gleam application below. Please also note the T&Cs.
Competition is open to residents of the UK aged 18
There is no cash alternative offered
The winner will be drawn at random and will receive an The Üllo Wine Purifier
The giveaway will close on the 19th January  at midnight, the winner will be notified through Twitter
The Winner will be asked to provide an email address and full postal address
I have some other giveaways running at the moment so please check them out in the Blog Giveaways Page above.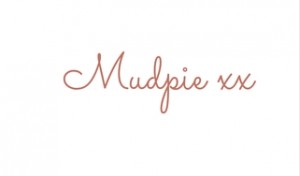 If you've liked this post please follow me on my social media channels:
Mudpie Fridays: Twitter | Instagram | Facebook | Pinterest |LinkedIn