Fun Footprint Christmas Crafts: As part of the Bostik Bloggers this month I have been asked to share a Christmas craft. We have now been part of the group for over twelve months. Which also means I have a Christmas Angel one from last year. Keen to do something different this time round I opted to used Kippers footprints to make a picture for the grandparents.
To makes something similar you will need:
White and coloured card
Brown paint and paint brush
Willing toddler feet
Red pom pom
Black Sharpie
Google eyes
Bostik Foam Pads
Bostik White Glue
Step One: The hardest part of this getting those footprints. I used acrylic paint as it was all I had. Mine is a washable variety, you may just want to check this! I painted the bottom of his feet while he was sitting in his high chair. I had already cut the card into smaller rectangles. I placed the card on a hardback book so it was easier to place his foot on it. I used the palm of my hand to push his foot down gently. Remember to make sure you do the toes too!
Step Two: Once the paint has dried use a sharpie to add the antlers and some white glue to add the eyes and the pom pom for the nose.
Step Three: Using the foam pads you can then attach the white card to the coloured card. To make either a Christmas card or a picture.
I love this craft as its so easy to do. If you would like some more inspiration for some more footprint and handprint crafts then check out some of the suggestions below. There are some more ideas in my keepsakes post as well.
If you would like to read some of our other Bostik Blogger posts please find the links below: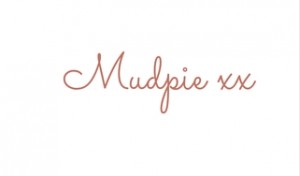 If you've liked this post please follow me on my social media channels:
Mudpie Fridays: Twitter | Instagram | Facebook | Pinterest | LinkedIn