DIY Halloween Discovery Bottles – I have long been a fan of discovery bottles making lots of different ones for Monkey when he was little. Kipper is now at the age where he's also finding them interesting so I thought it would be good to make some new ones for halloween. One of the reasons I like discovery bottles so much is that they can be made with things around the house.
To DIY Halloween discovery Bottles  you will need:
Plastic bottles. I like to use  VOSS bottles as they are a good size and shape. They also stand up to being reused well.
Mini plastic pumpkins and acorns
Flat backed gems that you can get from most good craft store, I purposefully went for blacks, silvers and oranges
Various food colourings in halloween colours – black, purple and green
Various glitters – including green, purple, copper and white
Glow in the dark stars
Foil pumpkin garland
Copper leaf
Baby oil
Water
Washing up liquid
Bostik Glue Dots
Scissors
Method:
To make the shakers  all you need to do is add the mini plastic pumpkins and acorns to one bottle and the flat backed gems to another. Due to the difference in size and weight the sounds which they make are quite different.
To make the glow in the dark bottle, fill your widest necked bottle with clean water, add the stars and some white glitter.If your glitter clumps add a little bit of washing up liquid (clear if possible) as this will help it to separate. Glycerine will also do the same thing.
My favourite is the bottle with the copper leaf as it moves so nicely in the water. This shouldn't clump  and doesn't need anything added to the water.
The other two bottles are predominately glitter. To make the one with the oil, add the oil to the bottle with the food colouring and glitter. I decided to make the oil purple. In a separate jug mix some water with food colouring and add the corresponding glitter colours. Once its all mixed you can pour it into the bottle on top of the oil. Don't worry if it looks like its mixing up it will separate quickly enough because of the differences in density between the oil and the water.
To make the final bottle, I added black food colouring to water with copper glitter. Again using washing up liquid to make sure it didn't clump. Then using the Bostik glue dots I attached some of the pumpkins from the garland to the front of the bottle. The glue dots are perfect for this as its mess free!
Kipper was quite impressed with the bottles favouring the copper leaf one the most, especially when I got the torch out and shined it through the bottle.
If you would like to read some of our other Bostik Blogger posts please find the links below: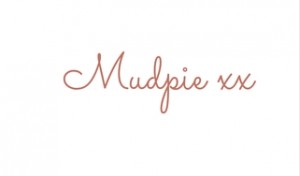 If you've liked this post please follow me on my social media channels:
Mudpie Fridays: Twitter | Instagram | Facebook | Pinterest | LinkedIn