Our A – Z of Castles in the UK: As mentioned in our 2018 Bucket List we have a new challenge as a family. Now don't get me wrong I don't think that we are going to be able to get them all done in twelve months. But Monkey is fully on board, we hope to visit twenty six castles. Each beginning with a different letter of the alphabet.
At the moment I don't have a castle for each letter! I have tried to to specifically find castles in the South East of England. To make it as doable as possible! I hope this will encourage us to get out more as a family. We tend to have our favourite places and visit them a lot. I hope this challenge will mean we expand our list an find a few more.
Arundel West Sussex
Bodium East Sussex: We have already visited Bodium this year so expect a post soon. This is by far the most beautiful castle I have seen. Its exactly how I imagine a castle to look when I was growing up. Hand down worth a visit if you are local.
Cooling Kent
Deal Kent
Eynsford Kent
Farnham Surrey
Guildford Surrey
Herstmonceux East Sussex
I
J
Kirby Leicestershire
Leeds Kent
Middleham North Yorkshire
Nunney Somerset
Odiham Hampshire
Pevensey East Sussex: We visited Pevensey caste last weekend so theres a post coming soon, in fact the picture of the boys on the canyon balls was taken there. Again its a ruin but has some nice pubs right next door and also a very good example of a roman wall.
Q
Rochester Kent
St Michaels Mount Cornwall
Tower of London
Urquart Inverness Scotland: I was lucky enough to go Nessie hunting at the beginning of January. While on a cruise we also saw the castle from the water before stoping to explore on foot. Although much of it is a ruin its very peaceful and is set in beautifully scenic countryside.
V
Windsor Berskshire 
X
Yarmouth
Z
What are your favourite castles? Can you fill in my missing gaps or make any suggestions for ones we should visit? Bookmark this post and keep coming back to see how we are getting on with our challenge.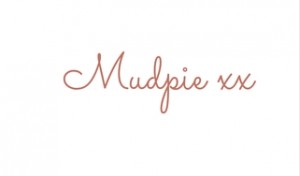 If you've liked this post please follow me on my social media channels:
Mudpie Fridays: Twitter | Instagram | Facebook | Pinterest | LinkedIn