At the beginning of 2018 we set ourselves a family challenge of visiting an ABC of Castles. The idea being that we visit a castle whose name begins with each letter of the alphabet. I don't expect us to fit them all in this year, although Monkey has really brought  into the challenge. So at the end of January we visited Pevensey Castle which is an English Heritage site.
Beginning in the 4th century as one of the last and strongest of the Roman 'Saxon Shore' forts, two-thirds of whose towered walls still stand. It was the landing place of William the Conqueror's army in 1066. During the century after the Conquest a full-scale Norman castle, with a great square keep and a powerful gatehouse, was built within one corner of the fort. In the 1250s the towered bailey wall was constructed, and soon put to the test during the great siege of 1264.

English Heritage Website 
Nestled in a little village which is very picturesque the castle is now a ruin, with the remains of a Roman Wall around the outside of it. There is a small carpark and a tea rooms next to the castle as well as public toilets and a pub close by. We spent a couple of hours exploring, you really don't need much more time so its perfect for a morning or afternoon mini adventure.
The five highlights of the visit for Monkey in his running order were:
The pile of trebuchet boulders in the middle of the castle were perfect for sitting on and jumping off of. It proved quite a source of amusement for Kipper who was desperately trying to copy his big brother.
As you enter the castle there is circular staircase which goes down to a little enclosed room. When we visited it was a little flooded so you couldn't get to the bottom. However we did find some newts which really captured his imagination.
Climbing to the top of the north tower to look at the view, although the turret is quite enclosed. So instead he we reenacted Knight training. He was fascinated by the artefacts which have been found, especially the cannon balls. The castle has a cannon in the centre perfect for photos.
As part of the entrance fee you also get a handset. I was surprised that Monkey liked it so much. Walking around and pressing the corresponding number.
The best bit for both boys was the large green space in the centre. It meant that they had a great time running around and chasing each other.
Things you need to know:
Address: Castle Road, Pevensey, East Sussex, BN24 5LE
Opening Times: Open weekends between 1st Nov and 29th March you can get further opening times on their website
Prices: Free to English Heritage members – adult £6.90 with gift aid, children (5-15 yrs) £4.10, family ticket of two adults and two children £17.90, under 5s free.
You can see the other castles we have visited as part of this challenge below:
Bodiam Castle, Urquhart, Our A to Z of Castles Challenge, A to Z of Castles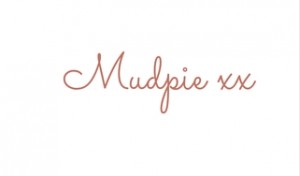 If you've liked this post please follow me on my social media channels:
Mudpie Fridays: Twitter | Instagram | Facebook | Pinterest | LinkedIn