Review Bodiam Castle National Trust  – We have been members now of National Trust for some time. This year I wanted us to explore more of what they have to offer so I set us a challenge as a family. To go to twelve new properties. The first on the list was Bodiam Castle, which was convenient as our other challenge as a family this year is our ABC of Castles. Now I know we probably won't get to see twenty-six castles this year as it would mean finding one every other weekend. But if we could get halfway through that would be amazing.
So what did we think of Bodiam? Well, quite simply it's stunning. It was a good castle to start with although I am not sure all of the others on the list will measure up. In a very picturesque setting in a large lake, perfectly symmetrical. It looks exactly like imagined a castle would look growing up. Monkey's reaction to it when we first saw it would suggest he feels the same way. They have a smallish car park, and I can imagine at other times of the year it would be easily full by mid-morning. Overflow parking is provided on the field in front of the castle at busy times.
There is a short walk from the car park to the castle. There are no facilities in the castle but there are a cafe and toilets by the entrance. You walk past an old World War Two pillar box which was the source of fascination for several young children. There was also a lot of ducks that wanted feeding. The paths were quite muddy because of the time of year we visited but easy enough to navigate with a buggy. You walk around the castle and enter from the back across a bridge.
It is possible to go up two of the towers. Of course, that was the first thing that Monkey wanted to do. Having the buggy Hubby went with Monkey initially and had a look around. There was a medieval table set up in one of the rooms which sparked an interesting conversation. Of course, we had to have the obligatory photo where you take a picture of each other!
While Monkey explored I found a safe corner to let Kipper run around. Naturally, at the age of twenty months, he found the gravel much more interesting than the actual castle itself. In one of the rooms, they were reading stories by candlelight, we did attempt to listen in. However Kipper is not a sitting still type of toddler which meant we didn't stay long.
Monkey found another tower to climb this time I went up with him to look at the views. The castle itself is not very big and the perfect stopover if you are visiting other properties in the area. There is plenty of grassland around it ideal for picnics. Plus a little museum to have a nose around. It was the perfect place to spend a couple of hours looking around and pose for some photos on the wooden thrones in the center.
Things you need to know:
The castle is open from 11 am to 4 pm. Please note that weekdays from 3 Jan – 2 Mar and 29 Oct – 30 Nov, entry to the castle is by guided tour only. So it's worth checking the daily opening times here on their website.
The entrance is free for National Trust members. Adults cost between £10.80 with gift aid, a child £5.40. A family ticket costs £27.00
Address – Bodiam, near Robertsbridge, East Sussex, TN32 5UA
Other places nearby include Scotney Castle, Batemans, and Sissinghurst Castle.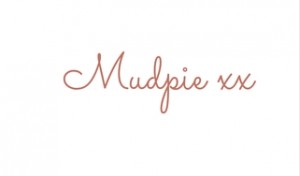 If you've liked this post please follow me on my social media channels:
Mudpie Fridays: Twitter | Instagram | Facebook | Pinterest | LinkedIn
Review Bodiam Castle National Trust