If you are regular readers of Mudpie Fridays then you will know what as a family challenge this year we are trying to visit an ABC of Castles. As part of this we were lucky enough to visit Windsor Castle two weekends ago. Having worked locally for a little while I would drive past the Castle in ore of its beauty. The tree lined path that leads from the grounds is visible from the road and extremely inviting and I knew that Monkey would love it.
When we visited we decided to park in the Riverside & Eton Station carpark since its only £4 compared to  other car parks which are a tiny bit closer this is significantly cheaper. Its also only a short walk up the hill to the castle itself. When we arrived around 10.30 we caught the beginning of the changing of the guard. Having never seen the changing of the guard in London Monkey thought this was amazing! There was something very patriarchal watching the new guards walk up the hill and round the corner, hearing the drums and seeing the bear skin hats appearing. It was the perfect start to our visit.
Windsor Castle is extremely popular with tourists. There was a short queue when we visited, but plenty on staff on hand to help move you through the process as quickly as possible. With two young kids in tow I was very impressed by this. The other point worth noting is that you can book tickets to the castle online. If you already have tickets then you get the opportunity to enter via a different queue which when we visited was significantly shorter. After this you got though security – just like you would when boarding a plane. Again the staff made this as quick and simple as possible. Once through we had the option of picking up an electronic audio guide.
Monkey like many children his age really wanted to have one of his own. I was a little hesitant, having visited other places where these are available – sometimes the stories are not that appropriate. Thankfully the gentleman handing them out took the time to show us how to access the family option which has stories suitable for little ears. From the entrance we wandered up and round into the castle grounds. The first thing we noticed was that the Royal flag was flying which meant that someone important was at home. The yellow stone which flanked either side of the pathway made it a very pretty walk. Outside one of  the side buildings was a big sign that said Children's Activities. As we walked past we were welcomed inside to try out some of their craft activities. Entering we found a large room with lots of things for the children to do including making your very own castle! There is also some photo opportunities in the room. I think he looks great dressed up.
Monkey decided he was happy to explore with some activity sheets rather than sit and make the castle. We walked around to the State Appartments where you can go inside. They are use to having families and there is a secure drop for buggies, which meant we could leave the bags as well. Another big tick from us. Our first stop was Queen Mary's Dollhouse. As a girl I had a dolls house that my dad made me. It had four rooms and was my pride and joy. I think you could have probably have fitted it into Queen Mary's one over fifty times. The detail was amazing.
From there we went into the chamber rooms. Its possible to take photos inside unfortunately but it was beautiful. Monkey was really interested in the Great Hall with all the armour and weaponry. Its quite something to think that so much has had to be rebuilt and renovated after the fire. Out of all the amazing things we saw the door handles of the Great Hall have stayed with me. The big round silver coloured door nobs were actually mouldings of George and the Dragon. But the attention to detail was fantastic.
From the Great Hall we passed into some of the living quarters. Normally Monkey would get a little bored of walking around these sorts of rooms. The headset really worked to keep him entertained. As each room had a number which he then popped into the hand held and he would listen away while we explored. It worked really well. On the way out of the inside rooms you have the opportunity to get your ticket stamped for a return visit. I would definitely do this if we were local. As the Castle runs lots of activities throughout the year for the kids so you could do something different each time. Plus we never got a chance to explore the gardens, something we will be back for.
Before leaving we visited St George's Chapel and Monkey also had his photo taken with a century near the exit. He wasn't sure at first and initially said that he didn't want a photo. But then changed his mind although he was a little nervous standing next to him.
Things we really like:
Windsor Castle give you the opportunity to turn your ticket into an annual entry by getting it stamped and signed.
There are lots of activities to keep the children amused
The family option on the audio guide is fantastic
All the staff were so friendly and really helpful. Everyone we met seemed really happy to be doing that job and it definitely showed in their interactions.
All of the outside is buggy friendly, inside there is a secure place to leave buggies and bags
Its got a feeling about it which is difficult to describe.. all I can suggest is to visit and see for yourself!
I was quote surprised by the fact that there didn't appear to be anywhere to sit and get a coffee. In Windsor itself there are half a dozen coffee shops and pubs a stones throw from the entrance. None the less we had a great time visiting Windsor Castle and its gone straight to the top of our 'Best Castles List'. I think it will take some going to knock it off that spot now. Have you ever visited Windsor Castle? If so I would love to hear about it in the comments below.
Things you need to know:
Address: Windsor Castle, Windsor, Berkshire, SL4 1NJ
Opening Times: Vary depending on the time of year. Over Winter 1st November to 28th Feb opens at 9.45am, last entry 3.00pm closing at 4.15pm. The rest of the year it opens at 9.30am, last entry is at 4.00pm and closing at 5.15pm. As it is a palace there are days when the castle is shut. You can find out details of these closures on their website
Prices: Adult £21.20, children (5-17 yrs) £12.30, family ticket of two adults and three children £54.70, under 5s free.
You can see the other castles we have visited as part of this challenge below:
Bodiam Castle, Urquhart, Our A to Z of Castles Challenge, A to Z of Castles, Pevensey Castle.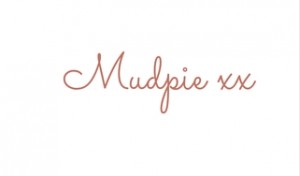 If you've liked this post please follow me on my social media channels:
Mudpie Fridays: Twitter | Instagram | Facebook | Pinterest | LinkedIn