Over May half term we were lucky enough to travel to St Raphael in France courtesy of Eurocamp. St Raphael is in the Cote D'Azur are of France which is on the Southern Coast nestled between Cannes and St Tropez. Having visited the Bordeaux region with Eurocamp last year when we stayed in La Côte D'Argent Hourtin-Plage. We thought we would have a very similar holiday to last time. Yet it turned out completely different. Not that its a bad thing at all, the same good Eurocamp basics were there but the region itself gave a different holiday experience. It goes to show the variety of holiday on offer when choosing to book with Eurocamp.
With over 170 locations Eurocamp offer the largest choice of premium outdoor holidays in Europe. There are thirteen countries to choose from; France, Corsica, Spain, Italy Croatia, Sardinia, Sicily, Portugal, German, Switzerland, Austria, Holland and Luxembourg. Near beaches, forests, lakes, mountains and cities you can really choose something thats right for you and your family.
When we were choosing our holiday this year we knew we wanted to go back to France as we had such an amazing time last year.  The website is really easy to use and navigate all the potential holidays. I like that the website has a rating for each of the parcs out of ten based on the Reevoo system. They each have a sun rating too, which allowed me to filter down the list of parcs available. Basically we wanted somewhere in France, close to a beach, with a good swimming complex, a high review number and a good sun rating. Pretty much the same as we looked for last year. Only the difference this time is we needed a good toddler pool as well. With Kipper being two he wants to be in the water all the time but isn't really old enough for water slides or splash down areas. I narrowed it down to three potentials and then let Monkey make a decision. He fell in love with Esterel Camping because of the pictures of the water slides going through the trees and the new splashdown area. I was impressed with the fact that it was five star camping, not something I had experienced before. So how did we get on?
What do we think of Eurocamp as a company and the booking process:
They made the booking process so straightforward, they also booked our Euro tunnel crossing. However they are totally flexible and you can book your own travel if you wish. There is lots of detail on the best routes from the UK by either ferry or train
Since we were travelling down to the South of France we wanted to add stop overs on our trip. Both on the way down and on the way up. Leaving after school on Friday meant that they would probably be different locations. When I spoke to Customer Services they helped me find parcs on our route that were suitable for the single night stay.
Price wise everything is done on a per party basis so its easy to understand. I have been caught before when looking at a holiday to think that the per person price was for everyone only to discover it was totally over budget at the point of purchase!
You have complete flexibility on the days you want to start and leave. No more having to go Sunday to Saturday. I was totally amazed that we could book a parc for one night just like you would a hotel.
I like that everything you need is sent to you by email. Leading a stupidly busy life like most parents meant I didn't need to think about it. All I had to do was print one email attachment before we left the UK
Eurocamp offer a number of extras which are designed to make you life easier such as – linen and beach town packs. When room is short and you want to reduce the washing for when you get home they are a god send.
If you are particularly bad at packing (like me) their essentials pack will include everything you need to get you started in the kitchen. They also offer a welcome back which is ideal after a long drive.
And if you have a fur baby as well as kiddies you will be pleased to know many of the holiday parcs are dog friendly too
I honestly can not fault them, when I needed to speak to them on the phone they were really polite and helpful. About ten minutes after leaving our first stop over we got a flat tyre. Totally flat I have never seen a tyre go down so quickly. After speaking to the RAC it became apparent that we were not going to make it to Esterel Camping in daylight hours. It was a ten hour drive and it took five and half hours to get it replaced. I spoke with Eurocamp Customer Services to see if we could go back to our previous campsite. Unfortunately it was fully booked. Unsurprising really as it was the start of the season and May half term. However they did find us another stop over much closer to our current location. Which meant we made it to a parc in the Liore Valley just in time to get in the pool and have dinner in the onsite restaurant. They were so helpful looking at all sorts of options to try and make it as convenient for us and to stick to our original routes as much as possible. I am just glad we had a roof over our heads and didn't need to drive through the night. It shows just how flexible they are too. And it only cost us £30!
What did we think of the Eurocamp Reception:
Since we ended up staying at four different holiday parcs and experienced reception at each.
Each time we received a text message on the day we were due to arrive asking us our ETA. As where possible the Eurocamp staff will try to meet you to welcome you to the parc.
Having the staff on hand means that should you need anything theres someone to help. Either via a text message or leaving a message on the pad.
The reception area its self had a big box of things which you could borrow to make the best use of the facilities including buckets and spades, tennis and badminton racquets, shuttle cocks, ping pong paddles and boules. There was also a selection of board games and books. We found that this did vary by site as some of the parcs would have their own equipment.
Its also worth checking out the reception for ideas for days out and the local area as well.
[wds id="14″]
What did we think of our Avant Mobile Home: 
Things we loved:
I was totally envious of these when we visited last year and had high expectations. We had a 3 bedroom, one bath which sleeps 6-8. The decor is new modern in whites and greys and a lot more stylish than I was expecting.
The living area was a really good size, with a collapsable table and large comfortable box sofa. There were eight accompanying chairs should we have decided to eat inside.
Although we didn't once instead we ate on the large covered veranda which came complete with patio furniture. It was also fully enclosed with a simple bolt lock on the other side. Meaning that Kipper could not escape. Perfect for a family
The kitchen area was well sized and ran down one side. There were two sets of patio doors. One of which was alongside the kitchen which helped to maximise the space and was very convenient when eating outside.It also had a good size fridge freezer, microwave, dishwasher, gas hob and cooker. Plenty of cutlery and crockery
The aircon – especially in the first few days as we acclimatised to the warm weather. Aircon is a must for us and for travelling with young kids as they need to be able to get a good nights sleep
New (and already put up – thank you!) travel cot with a good thick mattress. In fact all the provided equipment for Kipper looked brand new, the baby bath, high chair and changing mat were all great quality.
Monkey loved the bunkbeds sleeping on the top bunk. Which are designed in such away  that there was no way he was going to fall out.
The bedroom windows has mosquito nets which pulled down over them so you could keep the windows opened if you wanted.
The main bedroom has a queen size bed which was useful when they boys decided to join us in the morning
There was a good amount of storage in the bedrooms
The sound proofing was really good. On our last night there was a show and although we were not really close to the centre we could still hear the music quite loudly when sitting on the veranda. But inside nothing! Which meant the boys slept soundly while we played cards to the music. I think this is so important as you never know how rowdy your neighbours can be!
Things we were not so keen on:
Its reassuring to know the gas is checked every three days in peak season but I would have liked to have se
en a carbon monoxide detector, since the hot water, oven and fire (not that we used that) are all gas powered.
Things to be aware of:
Although this is to be expected the bathroom and third bedroom are on the smaller side and just about manageable. Although the shower was big enough to accommodate a large baby bath.
What did we think of the Esterel Camping Holiday Parc itself:
Things we loved:
The pool complex is lovely and has recently under gone a transformation. There are four pools one of which was warm enough for even me to get in. This was the shallowest and  Kipper enjoyed jumping in and out of the pool.
Monkey loved the splash down area and there were seven (yes seven) slides for him to choose from. There was no height restrictions which meant he could go on whatever he linked. Also the majority of the slides didn't go into a pool instead they had a water run off. Which meant we could have taken Kipper on them too.
The kids indoor pool is fantastic. Reserved for children aged 0-7 you have to have a code to get into it. It was renovated this year and you can tell. Everything looks brand new. The jungle theme went down well with both the boys and we spent a whole morning playing on the slides, in the fountains and showers. It was a big part in our decision making process and we were not disappointed. Outside there are sunbeds and a toilet hidden in a tree.
There were lots of activities we didn't even get a chance to make use of – mini golf, tennis, squash, stake park, volley ball, water aerobics, mountain biking, biking, pétanque, golf, basket back, scuba diving, nordic walking, water polo, ping pong, Zumba and dance lessons. Many of which are free.
There is also a separate fitness studio which has a programme of events and there is outside fitness equipment too.
The owners have tried to keep the surroundings as natural as possible both with planting and also be keeping as many trees in situ.
They cater for all age groups in the play area with three different climbing frames, again most of the equipment looks new. Plus they provide plenty of seating for the adults
Just off site there are a number of bike trails into the forest.
There is a bar on site has a large courtyard and out the back over looks the swimming pool which is a gorgeous setting. Drinks are reasonably priced and they have a happy hour each day between 6 and 7. Opposite is a takeaway which does the best pizzas, as well as your basic such as burgers and chips.
Theres a small well stocked mini market on site selling fresh bread, fruit and veg and everything you would need for self catering.
Things we were not so keen on:
They advertise themselves as offering free wifi. Which they do. Only for the first half of the week it didn't work at all. Even in the bar area which runs on a separate login. On our second to last day I managed to pick it up on the veranda. It was almost as though it had been switched on! At the same time we managed to get 4G. So I am not sure if this is all linked. But it made planning days out difficult without a phone signal or wifi. My advance if you are travelling to this parc is to make sure you have everything planned prior to leaving. Don't rely on the wifi and then if it is working when you stay its a bonus.
We ate in the restaurant one night and it didn't really meet expectations for a number of reasons.

The child's menu is limited to something and chips or red pasta. Monkey wanted to have risotto but they did not offer adult meals in child portions. It was a flat out no as well not even I will double check…
The menu is limited. Hubby and I opted for the steak to be told we could only have it done well done or medium. At 25€ for a steak (when you add in sauce) I expect to be able to have it cooked the way I want it.
The kids meal which Kipper had came with ice cream. Which he can not have because he cant have diary. I explained this to our original waitress who looked a bit dumbfounded and basically said she wouldn't deal with us. A new much more helpful waitress offered sorbet but we had to pay for it, they didn't swap it out.
They were obviously rushed off their feet not expecting it to be as busy as it was. I don't think that this was helped by a private function which was also being held to the side of the restaurant. As it took precedent over those already in the restaurant. Although our meal was served reasonably quickly others in the restaurant with young children appeared to be waiting a long time. If we stayed again I woudn't eat in the restaurant.
Things to be aware of:
The pool area is a shoe free zone like many French pools but its really rough and they insist on traditional swim wear (even for the children).
Unlike last time we did not have a BBQ which was a real shame as we missed the convenience  it gave us.
Although travelling in May half term this is still considered out of season so not all the facilities were open and there was no evening entertainment. This is not driven by Eurocamp but more the holiday Parc itself. If there are things you particularly want then its probably worth a phone call to check. Peak season starts in July.
As part of the facilities on offer they have a series of kids clubs for all ages and also discos for teenagers.
We had the most amazing time and I was a little sad to leave our mobile home at the end of the week. No wonder 90% of families say they will come back. We most definitely will use Eurocamp again it works perfectly for us. All we need to do is decide whether we try another area of France or if we try a different country. We loved it so much we have put together a little video of our holiday below:
If you would like to read about what we got up to during the week you can do so here:
A day at the Carmargue
Driving the Monaco Grand Prix (video)
Thank you Eurocamp for a brilliant holiday and all the wonderful memories we made as a family. You never fail to disappoint.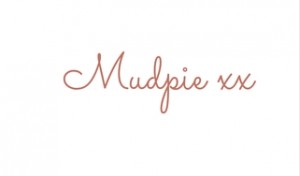 If you've liked this post please follow me on my social media channels:
Mudpie Fridays: YouTube | Twitter | Instagram | Facebook | Pinterest | LinkedIn
We were invited by Eurocamp to stay in Esterel Camping the purpose of review – all words and opinions are my own.