Review Stuck on You Bento Box – I can not believe that the  kids will be returning to school in a couple of weeks time. Or that Monkey will be going into year two, his last year in infant school. We have been busy trying to get ready before a break at the end of the holidays. A new lunchbox was on my list, so I was thrilled when Stuck on You got in contact and asked if we would like to try out their Stuck on You. Having seen these across social media for a while, I had always asked myself whats all the fuss? Now I know…
Stuck on You kindly gave both boys a bento box and matching cooler bag. Before I get into the things we love about it, I wanted to share with you our experience. Its perhaps with Kipper I have really seen the benefit. Kipper is a beige food kid. Despite being weaned in exactly the same way as Monkey and being introduced to veg first. I did everything, every weaning book I read told me to do. He still at twenty eight months picks out the veg even from the sneakiest dish. With a simple 'Don't like it'. What I hadn't realised was that I had started to accept this as normal. I would make lunches for trips out that were beige. That included his favourite crisps and snacks but very little veg or new flavours. But being presented with a little box with different compartments I have felt inspired to instead keep putting it in front of him.
I am not sure if it is because he has the control over what he eats first. Or perhaps he has finally decided mummy knows best or more likely given in to the green…. but for the first time. He has started to eat cucumber. I will take my little wins where I can.
Our experience will Kipper has made me wonder why we have not thought about getting one of these before. Perhaps its because they are not the cheapest lunchbox going and I have been put of by price.
But now having one I feel they are worth their price tag for the following reasons:
Totally customisable, the colour of the bento box and cool bag, the picture on the front and the font for your childs name can all be chosen. Ordering is really easy via the website and its unlikely you will ever get two the same at school!
Inside the lid of the box is silicone which means it forms a seal between the box and the tray inside. Meaning its possible to include things such as yoghurt, salad dressing and dips. Without the risk of it going everywhere. If I am honest I didn't really believe this would work. But once the boys had both chucked around the boxes and nothing had leaked I change my mind!
The bento box comes with a tray which is divided up into different compartments. However you can also buy a sandwich tray. Which is very useful for school since this tend to be Monkey's preference. Its also handy to have a spare in the cupboard incase I forgot to put the dishwasher on. As each tray can be put in the dishwasher (top shelf).
Easy to open even Kipper can do it on his own
The cooler bag is insulated and I love that it has its own little zippy compartment. At school the kids don't have access to a bin at lunchtime so it will be perfect for putting in wrappers, fruit skins etc.
BPA free as I would expect
The quality seems second to none having used them for a month now we are all very impressed. They feel substantial and have been put through their paces already.
It gives fussy eaters the control to pick from the different compartments
It gives tired mummy inspiration to not just put in a ham sandwich but take the time to create colourful, healthy lunches quickly and simply.
They are a great size and perfect for taking on day trips and for eating in the back of the car on your lap…
If you would like to hear more about our experience then check out our little video below. Which includes the boys using their bento boxes while out and about. Plus a very cute clip of Kipper trying to carry it in the good old British weather… adorable.
Both boys will ask to take their bento boxes with them, which also makes my life a lot easier. As when we do get round to eat they both want to. I can see us getting a lot of use out of these going forward. Monkey will definitely be taking it to school on a Friday from September. I am also considering getting two adult ones for me and Hubby. You can buy your own from their website. Prices start at £29.99 with value packs from £44.99.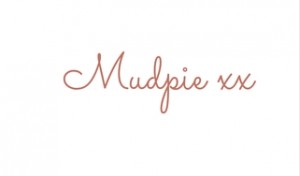 If you've liked this post please follow me on my social media channels:
Mudpie Fridays: Twitter | Instagram | Facebook | Pinterest |LinkedIn