If you have been following Mudpie Fridays over on Instagram then you will know that we have just returned from a week in Crete. We were invited to review Kiani Beach Resort which is located close to Kalyves. Hubby and I visited a couple of the smaller Greek Islands when we were younger. However as a family we have never travelled to Greece or Crete. So we were really looking forward to enjoying some sun and relaxation before the craziness of the end of the year kicks in at school.
If like us you have not travelled to Crete before, the flight from London Gatwick is around four hours. We flew with Easyjet who fly into Chaina a couple of times a day. This is the closest airport to the resort. A private taxi transfer takes around thirty minutes. We arranged ours through the hotel as we had the VIP All Inclusive package. They even included a booster seat for Monkey and a baby seat for Kipper. Which they offered, I didn't need to ask. We were dropped right at reception for check in which was seamless and we were in out hotel room before we knew it. Which was great considering it was gone 11.30 at night and we were all shattered. Knowing that we would be arriving late there was a welcome pack in the room which included enough food to feed a small army. It was just what we needed.
Unfortunately Kipper's travel cot was no where in sight, but a quick call to reception and one appeared shortly after. It was much longer than a standard travel cot and came with a nice thick mattress. He has been very comfortable happily going down in the cot in the evenings. Its worth noting they do offer a baby package which includes a travel cot, high chair and buggy. We have our own travel buggy and we found that there were plenty of high chairs in the restaurant we went to.
Our room was in the new part of the hotel which opened this year. The way they have developed the resort it is that its almost like two separate hotel complexes. Its clear they both have their own personalities, which means you can choose the one which suits you the best. The newer side is slicker, more modern and more reserved. The older complex is more vibrant, more entertaining and seems to be more popular with families. But regardless of which side you stay in you can use the facilities on either which is great. We personally preferred the side we were in, eating most of our meals in the restaurant and sitting by the pool in the evening. The differences in personality between the two hotels is exaggerated by the choice of evening entertainment. For example one night we had a piano player on our side, the following night there was karaoke on the other. I think its a real plus that it can cater for different tastes.
Kiani Beach Resort Accommodation – Superior Maisonette
We stayed in a Superior Maisonette which is over two levels. The first thing I noticed was the white tiled ceramic flooring throughout and the white walls, making it perfectly instagrammable. The next thing I noticed was the huge floor length windows and patio doors at the front. Covered in various shades of grey and white curtains and blinds. You can tell that the rooms are all very recently furnished with modern fixings throughout.
Downstairs is the main bedroom, a kitchenette area and a bathroom. On the second floor twin room and another shower room. To reach it you walk up a tiled stairway. There isn't a handrail which although fine for Monkey it was a little bit of a concern for Kipper. However since we had the travel cot downstairs it didn't really affect us too much. The front of the mezzane is glass fronted which lets in even more light upstairs. Although the boys are small there is more than enough room for adult children or adult groups. Plus having two toilets and showers is a really bonus for getting ready for an evening at the pool bar.
Downstairs there is so much storage. They have used the space incredibly effectively. In the bedroom itself there is a double wardrobe, with a safe and two draws. Down the side of the hall there are three cupboards, one with a hanging rail, one with shelving and one with nothing ideal for suitcases. There is a small desk area and a flatscreen tv. The bed is huge and incredibly comfortable, which is just as well since on a number of occasions we had both kids in the bed with us… and we all slept! I like the way that when you looked up in at night you could see the ceiling fan going but it was double height since the mezzane only came out as far as the wardrobe.
The balcony is a reasonable size with a table and four chairs. It also has a glass front which means you get a great view of the pool. We had the towels changed daily and a maid service who came and made the beds. Hubby was most impressed by the fact there was a proper coffee machine and the fridge came in handy for keeping Kippers milk cold. There is a safety despit box which is payable at reception and free wifi throughout the complex.
Since we were lucky enough to be on the VIP package there were fluffy white robes in the wardrobe and a welcome pack on arrival which included a bottle of wine, fruit and water. As we arrived really late that first night they had also gone to the trouble to make sure that there was food in the room for the kids. We had three plates of meze perfect for hungry travellers.
Kiani Beach Resort Food & Drink
Kiani Beach Resort has an all inclusive package which basically means you can eat pretty much all day from 8am in the morning until 11pm at night! There are two restaurants on site serving buffets at mealtimes. Plus you can pick up fruit, cake, snacks, sandwiches at the pool bars pretty much any time of the day. They are make crepes between midday and 6pm. There is also ice cream available at the pool bars on a help your self basis.
There is always a wide range of options, the fact its done on a mass catering basis I think they do really well to balance the needs of all. With a dedicated children's area (although many of the adults like the chips!) and a reasonable balance between Cretan food and fast food. Drinks were set up along one side with self service fizzy drinks, water and fruit juices. There was also the option for wine and beer. As part of the VIP package we could also have a large bottle of wine each night. There was a wine man or on point who also sold additional bottles of local Cretan wine and was available to answer any questions.
For breakfast there was a large selection of cheeses and hams, dried fruit, seeds and jams to go with soft cheeses and yoghurts. There was a side full of different fruits – plums, kiwi, oranges, bananas, grapefruit and grapes. They only generally serve the fruit that is in season, which I think is a really nice touch. I don't think I have ever seen Kipper eat quite so many grapes in his life. Pancakes and fried eggs made in front of you as well as selection of hot buffet dishes, hard boiled eggs and breads. They also had freshly squeezed orange juice which was delicious. There really was something to cater for everyone.
Since Kipper seems to have a dairy intolerance of sorts (not that you would think that since he happily had ice cream most days), I was pleased to see that there was milk alternatives available. These included almond milk, soya milk and lactose free.
We very rarely ate in the restaurant at lunchtime, preferring to snack by the pool. Monkey was particularly keen on little squares of bread topped with cream cheese and meat. The crepes also went down very well. The one time we did after coming back ravenous after an excursion Hubby discovered a giant bean dish. Which is basically large butterbeans in a tomato sauce, one of his favourites. Not something we had seen during the evening meals, so I do think the range on offer will differ depending on the time of day.
At the evening meal the kids would have a mix from what was on offer in the kids selection and the rest of the restaurant. There was always pasta with two types of sauces available as well. I liked the range of Cretan meals and over the week I didn't seem the same thing twice. I wish I had videoed the first time Monkey saw the dessert table I think his eyes nearly popped out of his head. I also noticed that during active service that things would very rarely run out.
We only ate on our side of the resort since it was so convenient. The restaurant on the other side did seem to have slight variations for breakfast so I am not sure if this is the case for lunch and evening as well.
Drink wise there was plenty to choose from at the bar. Under the VIP packaged we could have three branded alcoholic and soft drinks a day each. There was also the option to pay for certain top shelf brands. But we found that we didn't need to do this and everything we wanted was included in the package including good quality spirits such as Absolut and Smirnoff. I must admit that I preferred the canned Diet Coke to that which was on offer on tap. Bottled water is also provided. The only thing we paid extra for during our stay was a couple of branded ice creams from one of the beach bars.
Kiani Beach Resort Activities & Amenities
There is so much to do at the Kiani Beach Resort that I am bound to miss something! On the reception desk there is a programme which shows all the activities daily. There is something on every day apart from Wednesday which is their day off. I think this is because it seems to be change over day. There is also kids club with a different theme each day with sessions being held in the morning and in the afternoon.
Swimming Pools
The resort has a whopping five pools, which is more than I expected. In the new side we had a large indoor pool which was heated. There was space around it for a number of beds and I noticed on the day we had bad weather that the staff actually moved more in to accommodate as many people as possible.
Also on our side is a children's splash pool with several slides in the middle. Its about 40cm in the deepest part which is a little deep for tiny ones but shallow at the entrance. In this area awnings have been put up to protect everyone from the sun. Both boys had a lot of fun going up and down the slides.
There is also a huge beautiful pool with Olympic Lanes running down one side. It goes to show how the resort is trying to cater for as many people as possible. On the other side there is a shallow kids pool and a further kidney shaped pool. All are surrounded by good quality sun loungers that have mats on them. They all look brand new! Plus there are so many umbrellas, probably one every two beds. This really impressed me as with other holidays of this type we have had to make sure we are down early to get one. Here thats really not an issue. Plus you can hire pool towels which are again good quality and readily available from the bar.
The Spa
During our stay Hubby and I both had a massage each with Roberto in the spa. He tailored the massages to our needs focusing on certain areas. The room had lovely calming music playing and with dipped lights it was very relaxing. Obviously travelling with two young kids the relaxation bit after lasted all of about 10 minutes.
You can access the spa which includes a jacuzzi, steam room, sauna and relaxation room without a treatment at a cost of 10€ for a hour. Its all brand new and looks lovely and inviting. As well as several different types of massage there are also facials and body treatments available, starting at 25€.
Things for Kids
Each evening at 8.30pm there was a mini disco for around half an hour in both pool bar areas. It was very popular with a lot of the children on resort. Run by the entertainment team it was a case of copying the actions for each song. On our side there was a small play area which consisted of a small pirate ship climbing frame, swings, a small slide and seesaw.  On the other side of the resort there was a much larger pirate ship which Monkey really enjoyed playing on. Since this is designed for children over the age of three. They also provided some small wendy houses and climbing frame for the younger visitors. This made life a lot easier for me, as it meant both children had age appropriate entertainment.
Also close by was three ride ons which cost 2€ a turn. Money really enjoyed playing on them. In the evening the kids would push each other round without the need to pay providing further amusement. There is a small arcade which has a few games in it, however its a little dated and in need of some love. When we visited many of the games were broken and not working. One evening when we visited they also had a little stall which was selling popcorn and candy floss for 2€ each. Monkey opted for some candy floss which came out the size of his head!
We didn't try out the kids clubs but they ran from 10-12pm and 4-6pm each day apart from Wednesdays. The resort really had gone the extra mile to make sure the children were catered for.
Things for Adults
Each evening there was entertainment, we managed to catch a number of the shows. Our favourites were a magician who made money out of thin air on the first night. And a relaxing piano player which we listened to from our balcony while playing cards and drinking wine. During the day there was water aerobics in the pool and Zumba by the side if you were feeling energetic.
As well a mini market stocking snacks, drinks and souvenirs there is also a traditional Cretan shop in the main hotel reception. Selling olive oil, soap, thyme honey and other locally produced goods.
While we were staying they also had a wine tasting session one evening before dinner. We got to sample four wines, two white and two red. During the time we learnt a lot about Cretan wine and I will be looking out for it now next time we order some. I liked how a couple of the wines were local to the hotel.
Kiani Beach Resort Location
Sandwiched between the mountains and the beach, based in the North of the Island it is perfectly placed to explore that region. Waking up to the red mountains was really beautiful. Its also only a short transfer to the airport of between twenty to thirty minutes depending on traffic. Only four minutes in a taxi to the village of Kalyves where there is a supermarket and ATM. Its also a short drive from the centre of Chania which has a beautiful Venetian Port area and well worth an explore.
The Beach
The older part of the resort is directly on the beach with many of the rooms having a sea view. Like many Crete beaches the corse sanded area is reasonably shallow. Also its worth noting that its pretty rocking in the seas itself. Although the boys could run in and out of the shallows the rockiness didn't really work for us. But this isn't down to the resort on our travels we noticed many of the beaches were the same. It did have a beautiful view of the bay and there is something special about laying on a sun lounger listening to the sea come in and out. Plus it was three minute walk from our room. On our last morning Monkey and I decided to head down and watch the sunrise over the bay. It was beautiful and the photo below doesn't do it justice.
Day Trips & Excursions
In the main reception there is a little tour company called Lets Crete. They can arrange everything you need from taxi's, transfers, car hire and excursions. We found them very helpful and friendly and were fortunate enough to try out a number of different adventures with them. Including a Cretan Cooking Class with Hand Picked Greece, a full days tour to Elafonisi and a morning spent on Lake Kournas looking for turtles and nosing in the gift shops.
What do you get extra with the VIP Package
We were very lucky to be offered the VIP package. This included the following as extra
Water sports – Pedalo or canoe free of charge
Tennis – 1hr per day by reservation
Gym – free access by bookable slots
Ping Pong – free access by bookable slots
Hamam – 1hr twice a week via reservation
Wifi – double speed internet from normal internet – which I must say is brilliant and made our stay much easier with my workload.
Welcome package in room on arrival – which includes a bottle of water, wine and fruit
Welcome surprise gifts for the kids on arrival
A bottle of water in the room on a daily basis
Evening maid service and dish washing on a daily basis
Safe deposit box free of charge
50% discount if you want to reserve the room for the day and have a late check out at 6pm instead of 12pm.
One large or two half bottles of wine in the restaurant.
Selected branded drinks – three a day
Unlimited amount of non alcoholic cocktails for children
Looking at the price of booking exactly the same week in October half term next year we would definitely opt for the VIP Package. The price difference is negligible and I feel that the stress of not having to worry about things such as airport transfers with small kids in tow is a real bonus. We also had pool towels each day which are also included.
On the way to the airport Hubby and I discussed whether we would visit Crete again. Without doubt we decided we would, we had a lovely time away and were quite sad to be leaving. All the people we met were really friendly and helpful. We honestly couldn't ask for more and felt extremely welcome. I would also stay at the Kiani Beach Resort again. For someone who doesn't like to visit the same place twice these are big words! The resort is the perfect base to explore the Island and there is so much we would like to see still. With everything easily accessible I wouldn't want to risk going somewhere else and it not living up to expectations, since the Kiani Beach Resort has set the bar very high.
Thank you Kiani Beach for inviting us, we had a very memorable family friendly break. You can find out more on their website including booking your own break – Sea Crete Hotels.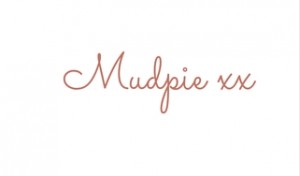 If you've liked this post please follow me on my social media channels:
Mudpie Fridays: YouTube | Twitter | Instagram | Facebook | Pinterest | LinkedIn
We were invited to stay at Kiani Beach Resort over the October half term for the purpose of this review. We paid for our own flights.