10 Ideas for things to do on a woodland walk: Both the boys love being outside. We are very lucky where we live as there are several different woodlands nearby much of which is used by forest schools during the week. Not only is it a free activity which gets the kids outside. But I always find the fresh air wears them out and they sleep so much better.  Since they are used so much by groups and schools they are also pretty well maintained too.
The other good thing about going walking in the woods is that you can fit it around the time you have to spare. We spent a couple of hours explore one Sunday. There is so much which can be done while there which doesn't require any pre planning
Go on a Bug Hunt – Monkey loves looking for bugs. Using large sticks to leverage the log so that they can explore underneath. We found all sorts of bugs, woodlice, centipedes, spiders to name a few.
Build a Den – As the woods are maintained there are lots of opportunities to build dens. In fact there are a number already been built. Which means if you are little you can enjoying pretending to sit and watch you favourite TV programmes. If you are Monkey's age you can see if you can do a better job by building your own.
Practice Balancing – With so many fallen trees and stumps from those that have been cut down there is lots of opportunities to balance. I always under estimate just how much fun little ones can find this activity.
Play Pooh Sticks – Our woods have several streams leading to a big lake. Only Kipper seems to think that pooh sticks should be use done with stones.
Build a Dam – we came across one that had already been built. Its a great little science experiment for the boys although its also important not to damage the woods in anyway.
Go on a Bear Hunt – both boys love the story and its a great one to tell as you walk through the woods. Especially when it comes to the mud bit! It helps keep Kipper involved if we end up walking a little bit further than usual. I have a storybag which we have used out and about before.
Collect Sticks, Stones and Leaves – I wrote recently about how obsessed the boys are with sticks. The use every opportunity to find the biggest heaviest stick they can. Normally they settle on one about the same size as them. Which does at least mean it can be used as a walking stick. If you are more organised than us then you can create little nature walks collecting items of certain colours.
Play Hide and Seek – This keeps Kipper entertained playing in and around the trees going boo whenever he gets the opportunity.
Make a Rope Swing – If you find the right tree it can be a lot of fun. This one was a little too high for Monkey to really take full advantage but it didn't stop him trying.
Jump in Muddy Puddles – Well that goes without saying. If like my two then you may want to consider making sure they are properly kitted out.
Thanks to Muddy Puddles, both boys have been fully kitted out for our trips to the woods. As well as the beach, the park and the good old British weather. It is a brand which we have tested out before so I know the quality to expect – Being Festival Ready with Muddy Puddles.
In these photos the boys are wearing a Puddlepac Lined Jacket and an Originals Bib and Brace. The Puddlepac lined jacket is available in two designs, yellow blue drop and a red and navy stripe. Both are lined with a soft grey jersey cotton, waterproof and windproof. What I really like about these is that they are designed to be folded down into a pocket. They also come with a carabiner clip which means they can be attached to bags and belts. So they are always on hand when the weather changes. They are also made from recycled bottles which is amazing and a fact that really resonated with Monkey who is one of the schools eco reps.
The hood is elasticated so designed to stay put. Something I really noticed with Kipper when we were in the woods. It didn't fall down once. The zips are yak proof and strong. The back of the jacket is slightly longer designed to keep bottoms dry. Available in size 12-18 months to 11-12 years, they are also machine washable and have an RRP of £28.95
Waterproof trousers are must for the boys. They love to get muddy and dirty, knowing that they have their Original bib and braces on means they can do whatever they want. The come in five corresponding colours and are available from 18 months to 11-12 years. Monkey has had waterproof trousers before which are elasticated around the waist. But I have found that these can get a bit tight and leave red marks round the waist. Which is why I opted for a bib and brace.
They are more like dungarees with the fully adjustable straps being thick elastic and plastic clips at the front. They also have elastic at the bottom to go around the foot and poppers to make sure they fit perfectly. There is a lot of room in them. This is also a must because its likely the boys will always have warm or multiple layers on underneath. The clips at the front are easy to use and so perfect for the boys. They are fully waterproof and fully breathable. Both ran around the woods freely in theirs and I was happy to let them get covered in mud because they also go in the washing machine! RRP £24
Muddy Puddles have very kindly given my readers the chance to win a Puddlepac Lined Jacket. To enter please use the gleam application below and please note the T&C.
Muddy Puddle Puddlepac Lined Jacket

Competition is open to residents of the UK aged 18 and over
There is no cash alternative offered
The winner will be drawn at random and will receive a Puddlepac Lined Jacket in their choice of design and size subject to availability
The giveaway will close on the 21st April at midnight, the winner will be notified through Twitter
The Winner will be asked to provide an email address and full postal address
I have some other giveaways running at the moment so please check them out in the Blog Giveaways Page above.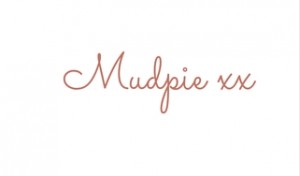 If you've liked this post please follow me on my social media channels:
Mudpie Fridays: Twitter | Instagram | Facebook | Pinterest |LinkedIn