AD Gifted – Our accommodation was provided in return for this blog post and a review . All words and opinions are my own.
Union Lido Eurocamp Holiday Diary Part Two – This is the second part of our holiday with Eurocamp at the Union Lido Holiday Parc near Venice. If you would like to read what we got up to for the first part of the week then you can do so here – Union Lido Eurocamp Holiday Diary Part One
Thursday
We were up and out early this morning as we wanted to make it to Venice early to have as much time as possible there. The train station closest to Venice is about an hours drive from the Holiday Parc. We opted to get the train for ease, cheapness and we hoped it would be the quickest way in for us. We caught the train from Venezia Mestre station, its fifteen minutes and only costs 1.35€ each. Once on the Island you come out of Venice station right opposite the the grand canal. 
From here you are free to lace through the little back streets and passage ways. Having been lucky enough to visit Venice on our honeymoon we knew what to expect. But for those that haven't I've written a post all about visiting with toddlers. The highlight for the boys was going on a gondola. So much so that Monkey wanted to go again straight afterwards. There is something very special about being on the water going under the little bridges and squeezing down narrow waterways.
The problem with Venice  is that there is so much to see and do we had to accept we wouldn't get it all done in one day. However we still managed to shop for masks and glass souvenirs, cross over the Rinalto Bridge, spend time in the extremely busy San Marc's Square. Try some tasty treats and mini sandwiches. Look round the fish market and see the bridge of Sighs! 
Mid afternoon we caught a vaperato (water bus) over to Burano for an early dinner. It took about an hour to get there. It's not an island we have visited before. Last time we went to Murano where you can see the glass blowing. Burano is known for its lace making but its the little rows of brightly coloured houses which really appealed. It's not a big Island and easy to walk round. In fact you sort of end up going round in one big circle. I could have spent ages taking photos and exploring. You can see more in My Picture Postcard of Burano. We opted for a water side pizza and pasta restaurant with red and green brightly coloured umbrellas. The vaperato runs for most the night and we ended up catching a much later one than we initially planned. I think we must have got the train back out of Venice around 8.30pm. It was a long day but worth it and the boys were fantastic considering the amount of walking involved.
Friday
The sun was shining when we woke. After our big adventure yesterday we planned to spend the day at the Holiday Parc. However unsurprisingly we woke late. Monkey and headed to the shop for fresh bread and fruit. Via the play area and the beach… In fact we had a sneaky drink in the beach front bar. It was still quiet. It seemed the Parc only really started to come to life about 10am. By the time we had got back and had breakfast we decided to spend the day at the beach. 
Having not come by car we did not have our usual beach tents or umbrellas so decided to hire some. They cost 16€ for two sunbeds and an umbrella all day. I had accidentally brought the boys an inflatable each and they enjoyed playing in the waves on them. Down by the shoreline there was a lot of shells which also kept them amused as they searched for treasure. Sandcastles were built and then destroyed and the little people got buried in the sand. It was a lovely relaxing day. With a beach bar not far and toilets on hand it worked well with little ones. There was also a little cart that came along selling cold drinks and ice creams. 
The beach bar served snacks as well as drinks and we stopped for a drink before heading back to the mobile home to shower and change. Union Lido is a large Parc at its fullest catering for 13,000 people. We had thought about walking into the square for dinner. However with the beautiful Dog Bar round the corner we decided to eat there. It seemed as though the beginning of June had suddenly woken everyone up. As we had two holiday reps appear to run a kids mini disco. Neither of the boys wanted to take part as many of the songs were either Italian or German. But they did play baby shark….
After dinner we took a walk to Funny Land. Its a little fairground area where you can pay to go on a couple of rides. All of them were really too big for Kipper. But Monkey enjoyed going on the Gold Rush and the Water ride they were 2€ and 3€ per rider. From here we walked round the inflatables so that both boys could join in. For 5€ you could stay as long as you wanted and with lots of different bouncy castles to choose from it was an instant hit. However since the area was surrounded by hedges there was an awful lot of mosquitos which meant we did not stay as long as we would have liked. It doesn't appear that they spray any of the communal areas which is a shame. 
Saturday
Our last full day. I am always amazed by how quickly it comes round. We made sure we were at the pool for when it opened at 10am. Heading back to the one with all the slides. Monkey managed to bag us one set of sun beds and an umbrella. They had great fun playing in the water and enjoying everything that the complex had to offer. We lunched in the bar as we had done previously and treated the boys to yet more gelato. None of us really wanted to leave the pool area as we would have to accept that it was getting close to end of our holiday.
When we eventually did we stopped by the supermarket to pick up some meat for the BBQ. Having a BBQ in the evenings is something that I have always liked about Eurocamp holidays and seemed the fitting way to end our holiday. Once Kipper was tucked up in bed I took Monkey out to enjoy Jungle Golf. Which cost 5€ each. Its probably the best crazy golf we have played for ages. With a jungle theme throughout the holes are challenging but not too difficult. There is a lot os water and they have provided little ball nets so you can fish your ball out easily. Something which we needed to use several times. The sixteen hole course took us an hour and a half which was a lot longer than I imagined it would do.
Sunday
Time to travel home. Although I knew we had to vacate the mobile home at 10am I was unaware that you also needed to leave the Holiday Parc at this time or have to pay for an extra day. As all we had planned was a coffee and to spend time in the huge play area, we instead opted to drive to nearby Jesolo. Having visited earlier in the week we thought we could have a look a the beach. We found a cafe with a little play area outside that proved the perfect distraction for the boys. The beach was lined with row after row of umbrellas and matching sunbeds, belonging to the various hotels along the front. It definitely had that holiday feel to it. All too soon it was time to return to the car to drive the forty or so minutes to Marco Polo for our flight home. Not before stopping for one last gelato.
We had a lovely time exploring the Veneto area of Italy with Eurocamp Holidays. Our accommodation was provided in return for this blog post and a review. All words and opinions are my own. If you would like to read about the first part of our holiday you can do so here – Union Lido Eurocamp Holiday Diary Part One.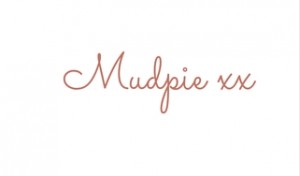 If you've liked this post please follow me on my social media channels:
Mudpie Fridays: YouTube | Twitter | Instagram | Facebook | Pinterest | LinkedIn