AD Gifted – Our accommodation was provided in return for this blog post and a review . All words and opinions are my own.
Union Lido Eurocamp Holiday Diary Part One – This is the first part of our holiday with Eurocamp at the Union Lido Holiday Parc near Venice. If you would like to read what we got up to for the second part of the week then you can do so here – Union Lido Eurocamp Holiday Diary Part Two

Sunday
When we have visited Eurocamp in the past we have driven. Travelling first to the Bordeaux region and the last year to the South of France. I always think that when you are going on a self catering holiday it's easier to pack the car. However this year we wanted to try something different and decided to visit Italy. Partly because we had our honeymoon there ten years ago. Which also helped us narrow down the region to Veneto as Venice was our first stop. I had romantic notions of taking the same photos we did ten years ago with the boys now in them!
We flew into Marco Polo and picked up a hire car to reach the Holiday Parc – Union Lido. We flew with EasyJet and typically the flight had been delayed which meant we did not reach our destination until gone seven. Thankfully checkin was straight forward and the Eurocamp representative pointed us in the right direction of the closest restaurant. 
We sat outside and had pizza and ice cream. It was exactly what we needed after travelling for most of the day. The restaurant was right next to one of the many pools. With the bright orange umbrellas and the rows of herbs, citronella candles on the tables and vintage style flowers you would be forgiven for thinking you were at a wedding rather than a restaurant. I was surprised that we got a table so easily but the waiter explained that the Holiday Parc only has about 2,000 people in it at the moment rather than the 13,000 at high season.
Our mobile home was on a little road full of other Eurocamp mobile homes. We stayed in an Avant which had air conditioning, with three bedrooms and sleeping six. They are relatively new being put into the Parc in 2018. You can read the full review of our stay here. That evening we went to bed full of the hope of exploring the holiday Parc the next day. 
Monday
We had a slow start to the morning, popping down to the on site shop to get fresh bread and cheese. We ate breakfast outside under our giant awning. It was raining and set in for the day. So we decided to jump in the car and find somewhere to explore. Having travelled in Italy a reasonable amount we knew that popping to any local town would probably yield something of interest.
The guidebook suggested Padua which is about an hour and a half a drive away. Of course Venice is much closer but we decided to leave that for when the weather was more promising. By now the boys are pretty use to wandering around cities so there wasn't much complaining. It's not a bad drive, part is on the Autostrade which meant we needed to pay tolls of 3.60€ each way. 
As we drove into Padua I did wonder if we had done the right thing. It looked very commercial and built up. Not like the sleepy towns of Tuscany and Umbria. However I needn't have worried once we started to wander the little Italian streets that we know and love appeared. While we were there we visited the Scrovegni Chapel, the biggest sweetshop I think I've ever seen! Ate ice cream in the rain, tasted the local tipple, wandered around the Prato Della Valle and heard the bells chime on Basilica Di Sant'Antonio Di Padova. We had such a lovely day despite the rain, I've written a separate post all about our visit – Our Trip to Padua in the rain.
Since we were all tired from our adventure we decided to cook in picking up supplies in Padua. Having that flexibility with Eurocamp really makes a difference and means our meal times when needed can be a lot more relaxed. 
Tuesday
We woke to sun and despite the weather forecast saying it was going to be wet all day. We decided to take a chance and enjoy some of the facilities on the holiday Parc. We made the right decision and had sun for most of the day. Which shows that the weather can be localised here. 
Very close to the Eurocamp holiday homes in the tour operator section of the Holiday Parc is one of the on site water parks. As soon as we arrived Monkey's eyes had spied the stripy slides and he had been begging to go. Much to his delight he was able to go on all the slides apart from one. While he was doing that with the husband, Kipper entertained himself in various kids pools. I was delighted by the fact that they were heated. It also meant he could play for several hours without turning blue. Enjoying the small slides and water shooters particular. I had packed water shoes for the boys, but since the bottom of the pools is actually sand they are all non slippy. It's the first time I've come across this and it's such a good idea I wonder why its not more common. 
We stopped for a late lunch and since the pool area is completely covered in sand it meant the boys could build castles while we had a drink. It was very peaceful despite it being right next to the pool, with plenty of pine trees to provide shade. Kipper was exhausted so we went back for a nap while Monkey and Hubby went exploring. The benefit of self catering meant I could catch up with some work while he rested. My two older boys headed out to explore and found the penny arcade.
In the evening we went back to the same restaurant that we had a snack in at lunch and I had the most delicious fish dish. It had been done on the grill with tomatoes and olives. I am impressed with the number of restaurants and price of food. There is a beach restaurant which I am hoping we will be able to visit before we go home. 
Wednesday
Our holiday half way point. Its come round really quickly but then we have also managed to squeeze a lot in despite the weather. Today we were at a bit of a loss as we wanted to drive to another town but the two we were thinking about – Verona and Trieste are about two hours away. So instead we found an inside animal and insect attraction about a twenty minute drive in the beach resort of Jesolo. 
When we arrived we noticed a Science Centre opposite and decided to do that as well. For a combined ticket for  both attractions it cost 58€ for the four of us. 
We saw lots of different animals and insets  in the Tropicarium. The way that the displays are laid out you could get very close. Plus there was a lot of different  spieces we have not seen before. I think my favourite were the penguins and because it's wasn't overly busy we could sit and watch them for ages. A couple were really playful. Although a half decent photo still escaped me! Kipper fell in love with a little stuffed toy crocodile which we somehow have to squeeze into the case. I would rather that than the huge ones we saw in the predictors building. 
After we wandered along the pizza strip for a spot of lunch. I think the kids have lived on pizza so far. Before returning to the Science Experiments. In each room there are several different experiments set up, each with instructions. The whole exhibit is totally interactive covering all areas. The boys enjoyed it so much that we were there for about two hours. My favourite bit was upstairs where there was a number of different photo opportunities, and I found the wings! I've wanted to take a picture of the boys with wings for ages. It was the perfect distraction for a wet day. 
Before leaving we noticed that the Venice Wheel was now working so we decided to go for a spin. Unfortunately we couldn't see a lot because it was still over cast. But the beach looked lovely and defiantly one to explore on another trip. If you find yourself in Jesolo here are some things to get up to – 5 Things to do in Jesolo with kids
We had a lovely time exploring the Veneto area of Italy with Eurocamp Holidays. Our accommodation was provided in return for this blog post and a review . All words and opinions are my own. If you would like to read about the second part of our holiday you can do so here – Union Lido Eurocamp Holiday Diary Part Two.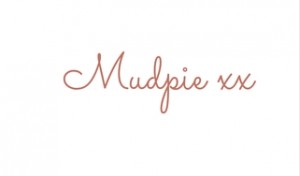 If you've liked this post please follow me on my social media channels:
Mudpie Fridays: YouTube | Twitter | Instagram | Facebook | Pinterest | LinkedIn