6 Things you need to know for a great trip to Canada: If you are a regular reader of Mudpie Fridays you will know that Kipper and I travelled to Whister for my brothers wedding in the Summer. We had a great time during our stay. If you are considering a trip yourself then I have complied this list to help you make the most of your visit including making sure all your documents are in order including an eTA.
You need an eTA.
Like many other countries you will need to make sure you have the right travel documents when you visit. As well as a valid passport you may also need a visa or a Canada eTA – Electronic Travel Authorisation. Which you need to apply for in advance of your trip. Applying for an eTA for Canada is very straight forward we did ours online with it only taking about five minutes to complete the form and costing £19.95 per person. The best bit is that its emailed directly to you super quick. You can find out more on the Canadian Government Website.
The country is vast
When you are planning your trip and the places you want to visit its worth bearing in mind this country is vast. Having predominately travelled in Europe I did not appreciate how far apart everything was until we were there. Plus the traffic in some of the larger towns such as Vancouver is inhibiting. It took us over an hour to get out of the immediate airport area. Take this into consideration when you are planning your activities. The last thing you want is a stressful holiday trying to fit everything in.
Because of the vastness you may want to consider multiple trips. The only way to really see both the east and west coast is to consider internal flights or train travel. This is not a country you can turn up in and hope it will all work out like a city break to Berlin.
Pick your time of year
Canada can be very cold. After all it has an amazing ski season. What I did not appreciate the impact this has on the Summer weather.  Based in the mountains we found that Whistler was colder than we expected it to be. Plus it was wet! So my advice if you are travelling is to make sure you take layers regardless of the time of year.  In the winter is gets very cold both in Vancouver and Toronto where we have also visited. Expect temperatures as low as -30 degrees and the associated problems with getting around in these weather conditions, although they are much more equipped to handle it than us Brits!

Get your head round the currency
The currency is the Canadian Dollar and it looks a but like Monopoly money. Its plastic coated and comes in various colours including red green and purple. Coins are similar to the UK in as far as they have a two dollar coin normally with a polar bear on it which is silver and gold and a one dollar coin that's gold. Both resemble their British counter parts. One thing that took me a little while to get my head round is the way that prices are rounded. This is because the smallest coin denomination is five cents. However things may still be priced in odd pennies. When you pay in cash the price is rounded down to the nearest five cents. However if you pay by card you will pay the exact amount!
Tax and tips
Unlike the UK you are expected to tip regardless of the service. Something we struggled to get our heads around. For average service the expectation is 15% which by definition means that if it wasn't great then you should tip 10% and 20% for good service.
There is also a sales tax which catches you a little by surprise as its not advertised. So the price that is marked up on the good is not the price you will pay. The sales tax is dependent on the are of Canada you are in. Vancouver was 8% but it can be as low at 5% or as high as 15%. Worth thinking about when you set a spending limit for the kids!
You will need health and travel insurance
The Canadian healthcare system is only for the Canadians. Which means that you need to make sure that your travel insurance will also cover your medical bills. Otherwise should you need to visit the doctors or hospital you could end up with a large bill.
Have you visited Canada ? Is there anything else you think that should be added to this list? Did you get caught out by the tax and manage to get your eTA.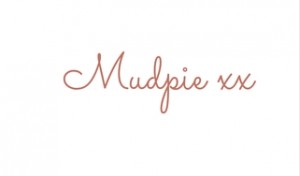 If you've liked this post please follow me on my social media channels:
Mudpie Fridays: YouTube | Twitter | Instagram | Facebook | Pinterest | LinkedIn