10 Things to do in Berlin with Kids: Over the Easter holidays we were lucky to visit Berlin. Although we were only there for three nights and two and half days we really made the most of our trip and fitted in a lot. Monkey was six almost seven at the time we travelled and enjoyed all the activities. Berlin is a large city and sprawls which means many of the things we got up to are spread out and not feasibly within walking distance for little legs. However the public transport system is very good and I am happy to report easy to understand. We opted to use both the underground and overground trains to get around, but they also have an extensive bus network. With this in mind it maybe worth considering looking at the Berlin Welcome Card which allows you to buy day and multiple day tickets for public transport.
Berlin Legoland Discovery Centre
This was Monkey's choice and the one he was looking forward to the most. Having not visited a Legoland Discovery Centre I was unsure what to expect. But we had a great time, with two different rides, a 4D Cinema and multiple play stations including a soft play area it was a huge hit. We only spent around three hours there but Monkey could have happliy stayed for longer. Plus it has the added benefit of being inside if it is too wet for sight seeing. You can read our full review post here and find out more on their website.
Berlin SeaLife Centre AquaDom
The Berlin Sea Life Centre & AquaDom is located in the city centre near Berlin Cathedral and the TV Tower . We spent a couple of hours in the Sea Life Centre in part because we went on the AquaDom several times. Its a very pretty Sea Life Centre with all the exhibits you would expect. When we visited it wasn't very busy which meant we got to see everything close up and take our time. Monkey even fed shrimp on his hands. However the thing that really makes this one stand out is the AquaDom. Its quite a sereal experience, going inside the large tank in Europe and watching fish swim around in front of you with buildings in the background. Its as though they shouldn't be there! You can read our full review post here and find out more on their website
Welt Ballon
As soon as Monkey saw this on our first day he was desperate to give it a go. Its possible to book tickets online or buy at the kiosk onsite. As the ballon goes up every fifteen minutes its not long until the next ride. There is also toilets, a hot dog stand and the ability to buy a drink on site if you do need to wait. Each flight will only take 25 people allowing you to move around once you are 500ft up. Although when we visited one of the ladies in our ride was a little scared and would not move! It gives fantastic views of the city and we both really enjoyed the ride. Although it is a little pricey considering you are only up in the air for fifteen minutes, although it does give a unique perspective and allow some beautiful photos to remember your trip by. Make sure you wrap up warm though it can get pretty cold in the wind.
Berlin Wall
Although there are fragments of the Berlin Wall all over the city I wanted to try and get to the East Side Gallery which is where the longest stretch remains. Although this is out on the other side from where we were staying at the EcoHotel we reached it by sight seeing bus. Its a free activity which I am always grateful for on city breaks! It also sparked a lot of debate around Monkey trying to process and understand how and why it came about. Some of the art work is beautiful. We only stayed a short twenty minutes which is how long the bus stopped for. If we had been staying for longer then I would have liked to walk the full 1.3km
Berlin Zoo
If you are regular readers of Mudpie Fridays then you will know that we love to visit a zoo each time we go away. Having done a bit of research before our trip Berlin Zoo had very good reviews so I had high expectations and we were not disappointed. Located right opposite a train station it is easy to reach. For an inner city zoo there are lots of the big animals including Rhinos, Hippos, Elephants, Giraffes, Lions and Pandas. Monkey has never seen Pandas before and they were beautiful. Many of the enclosures have recently been updated and allow you to get very close to many of the animals. There is also a fantastic play area. You could spend all day at the zoo without a second thought. You can read our full review post here and find out more on their website.
City Sightseeing Bus
I have written about using sight seeing buses when going on city breaks with kids before. They really do save little legs and you let you see many of the sights at the same time. We hopped on one on our first afternoon so I could get my bearings of the city and pick up some of the smaller things I wanted to do such as the Berlin Wall above. Although you can book them in advance if you buy tickets on the day then you will get the full 24 hours from the point of purchase. Worth bearing in mind if you won't make it into the city until later in the day.
Boat Trip
In a similar vein to the above, a Boat Trip is a great way to see the city while sitting down. There are numerous ones that run along the river at various times so you would bet very unlucky not to find one at the time you wanted. They vary considerably in size. We opted for a smaller one which was not cramped on the top deck. They served snacks and drinks too which kept Monkey happy. The tours seem to last either an hour or two and a half hours.
Park & Brandenburg Gate
I really wanted to go and see the Brandenburg Gate and the trade off was that there is a park right next door. Although not much at the gate itself for little ones other than to pose for pictures the park does at least allow them to run around and stretch their legs. However we didn't find a play area, although there were plenty of paths and trees plus some unusual looking stones. It would be good for a picnic and made a pleasant change to the city.
Check Point Charlie
Check Point Charlie must be one of the most popular attractions. Each time we passed it was very busy with people posing for photos. I noticed that most things seemed to shut around six when we visited. This could be as we were off season as such. So when we found ourselves walking past Check Point Charlie around this time we seized the change and paid a couple of euros for a photo. Due to the time of day we didn't explore the area much further but are other points of interest near by as part of the museum including big posters with black and white photography of what it use to look like. Plus there is a little beach area to grab a drink and a snack.
TV Tower
Its possible to go up the 336m structure to the observation deck which is 203m up to look out over the city. Its very popular and possible to book tickets in advance. We decided to eat at the top of the TV Tower which ended up being a little disappointing but the views were stunning. There is also a bar on the observation deck should you wish to stop for a drink. You can read our full review post here and find out more on their website.
Have you been to Berlin? What were your favourite things to do there?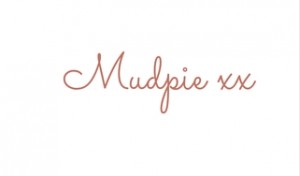 If you've liked this post please follow me on my social media channels:
Mudpie Fridays: YouTube | Twitter | Instagram | Facebook | Pinterest | LinkedIn