Review Legoland Discovery Centre Berlin: I wasn't 100% sure what to expect from Legoland Discovery Centre Berlin if I am honest. Monkey loves Legoland Windsor and I was worried that the discovery centre maybe a bit of a let down. Yet when going on city breaks with kids I have learnt that by making sure they have choice over their activities can help you negotiate on those sights that they are not interested in. He was desperate to go. I am pleased to say we were not disappointed.  The Legoland Discovery Centre is located in the Sony Centre at Potsdamer Platz and is easily reachable by public transport.
We arrived just after it had opened we were given a leaflet that allowed Monkey to collect a stamp from each of the different areas. Our first stop was Mini World. I loved being able to see all the landmarks we visited during our trip to Berlin in mixture lego size. The detail was amazing it really was like looking into a minature town. It was a little lost on Monkey but right next door to it there were work stations to make your own lego helicopter. Which he set about doing before moving onto some iPads where you could make your own animated lego videos. 
Occupying a reasonably small area I was surprised to find that there were actually rides in the Discovery Centre. The first was a Dragon ride which took us around a little track with animated lego characters in search for a dragon. Monkey really enjoyed the ride even though I thought it would be a little tame for him. So much that we went on it several times. 
After you are lead downstairs to all the other areas. Monkey made a bee line to the Lego Racers. I think he would have happily spent all day here alone. There are several stations to make your own lego cars. Then once you are happy with your creation you get the chance to send it down some ramps. The first has a jump at the end and the second a loop the loop. We managed with much practice to make the car do the jump. However after several attempts we couldn't master the loop the loop. I am thinking Hubby would probably have been a better play partner. Although we got pretty close on a couple of attempts, I think it was probably to do with weight distribution!
Right next to the lego racers was the second ride – Merlins Apprentice. You sit in bucket seats and to get your car to go up you need to peddle. The faster you peddle the higher you go. We managed to stay at the top for the entire ride. Plus because they were no busy we had several goes.
There are a number of things which happen at timed intervals. Each is clearly signposted. We did not make it to the Model Builders Workshop as we also had plans to visit the Sealife Centre and have dinner at the TV Tower. However we did see the factory tour where Monkey volunteered to help the lady explain how lego was made. He really enjoyed pushing the buttons and was rewarded with his own special lego brick in return. 
Monkey had the opportunity to collect some pop badges as well. Which he did by climbing a moving wall. I like how they have a harder and an easier section. So younger ones can also enjoy the activity. Which is placed next to Dulpo world. Monkey is too young now for this area of the attraction. However its good to see that there would be something more for Kippers age range too. Including a little house and slide. 
Of course an indoor adventure is not complete without a soft play area. Legoland Discover Centre Berlin has a new Ninjago City Adventure which opened in Easter 2018. The three tiered temple allows little ones to practice their Ninja skills. There is a lot to it including tunnels, a ball pool, a spiral slide and bash bags. Monkey's favourite part was the light crisscross maze. You had to get from one end of the room to the other without breaking one of the infra red beams. There were several difficulty levels which he managed to get the hang of pretty quickly and really enjoyed it 
There is also a 4D cinema but when we visited it was not running. To exit you have to go via the gift shop which of course gave Monkey a chance to spend his holiday money. I was pleased to see that there were things for all budgets and he settled on a reasonably priced kit which came in very handy when we we traveling from Berlin to Rotterdam on the train.
We really enjoyed our time at the Legoland Discovery Centre Berlin and would definitely go back should we ever visit the city again. If you purchase tickets online then you can save up to 30%. Plus there is the option to combine the attraction with others  such as the Berlin Sea Life Centre & AquaDom to reduce the price further
If you are looking for ideas of things to do in Berlin with kids then you may find some more inspiration here – 10 Things to do with kids in Berlin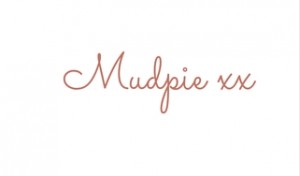 If you've liked this post please follow me on my social media channels:
Mudpie Fridays: YouTube | Twitter | Instagram | Facebook | Pinterest | LinkedIn