Review Berlin Sealife Centre and AquaDom: While visiting Berlin we decided to test out the Berlin Sea Life Centre & AquaDom. Although the weather was actually very nice when we visited. I think its always good to have a couple of options of inside activities for city breaks. Plus I was excited to see the AquaDom which boasted being the largest tank in Europe. The Sea Life Centre is located in the cit centre next to Berlin Cathedral and TV Tower. This means that it is reached easily by public transport. 
One of the things I like about Sea Life Centres is that you know what you are going to get. Berlin is no different. On entry we were handed an activity leaflet to test out our superhero powers compared to various seal ife. There are little stations scattered throughout the centre allowing you to give it a go. Although in German it was easy to work out what you should be doing. Just as I would expect there various tanks and like many others there is one way round. It was not particularly busy when we visited so there was plenty of opportunity for Monkey to see everything. I also really liked the way that many of the tanks had special settings, some of the murals on the walls were very well done. 
My favourite room has to be the Shoaling Ring. Where you sit in the dark and watch the large silver fish go round and round. The lighting is an atmospheric blue and I found it very relaxing. Of course being with a six year old meant that I only got to enjoy it for a few moments!
Just past this it opened up into an interactive area. Where children could look at all sorts of sea life through microscopes and also feed some shrimp. Monkey happily had fish paste put on his hand and waited patiently for them to come and eat it. Its amazing how still he can stand when there is an incentive!
Towards the end there is a mirror maze which leads you out of the Sea Life Centre towards the AquaDom which is houses next-door. I wasn't expect the mirrors at all and it was good fun trying to find our way out. Since the AquaDom is in another building you need to retain your entry tickets as they will be checked. The AquaDom runs regularly throughout the day and takes about fifteen minutes. It can take up to 45 people each time. 
There are two platforms with a spiral staircase between the two.  You can't move around once its moving easily and they do not allow people on the stairs during operation. The platform moves up and down the tank so you feel like you are actually inside it. Which means you can get very close to the fish. Although it is a bit bizarre watching the fish swimming around in front of you. With a building in the background. It looks as though they are not really real. There are lots of different varieties many bright in colour. 
The operator tells you about the difference fish you can see with the coral floor having the most. It was really quite an experience. No matter where you stand or sit on the floor you will get a good view of the fish as they are constantly moving around. On leaving the AquaDom you can get your hand stamped so that you can go back into the Sea Life Centre or potentially go on the AquaDom again which is what we did! This time we decided to stand on the other side at the bottom. We had the whole level to ourself so we could move around  as we wanted. 
We really enjoyed our time at the Sea Life Centre & AquaDom and would definitely go back should we ever visit the city again. If you purchase tickets online then you can save up to 30%. Plus there is the option to combine the attraction with others  such as the Berlin Legoland Discovery Centre to reduce the price further.
If you are looking for ideas of things to do in Berlin with kids then you may find some more inspiration here – 10 Things to do with kids in Berlin.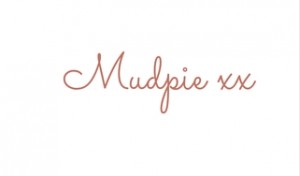 If you've liked this post please follow me on my social media channels:
Mudpie Fridays: YouTube | Twitter | Instagram | Facebook | Pinterest | LinkedIn