AD – We have been gifted the coats and hats included in this post Muddy Puddles Explorer Parka Review for the purpose of review. All words and opinions are my own.
Muddy Puddles Explorer Parka Review – We love a pumpkin patch. An annual visit has become a tradition in the Mudpie Fridays household. When Muddy Puddles got in touch and asked if we would like to try out their Explorer Parka Jacket I of course said yes. Being lucky enough to have tested out their Puddle Pacs and waterproof trousers before I know the quality to expect. I am pleased to say that the Explorer Parka Jacket has not disappointed.
Firstly the boys were more than happy hunting pumpkins in them, this is always at the top of my list. Kipper has some pretty strong feelings on his outer ware. Being a typical three year old it is not unheard of for him to have a melt down at the mere mention of a coat. However I am pleased to say that he is quite happy in his  new green Parka. Partly because the sherpa lining is so soft and cuddly. I also sized up for him as he's on the big side and went for the 4-5 age which gives him plenty of room. Not being restricted in anyway is key for both of the boys.
For Monkey I opted for the blue with a black fur hood and age 9-10. I did worry that it would swamp him since he is only 7 but he has such long arms.. anyway I need not have worried as it fitted   well. I am hoping we will get another year out of both coats for them. This is important for me when the price tag of the coat is £70. As I do think this is a lot for a kids coat but having now experience the Parkas I do think they are worth the price tag.
The reason I think they are worth the price tag other than the fact the boys like them. Is that they are a substantial coat similar to what I would buy myself. Often buying kids coats on the High Street its not unheard of for them to end up with two in a season because the first isn't as water proof as we thought. Or it has not stood up to the ware and tear of an active child. These on the other hand are made from thick water proof twill material. Which will see them through the rain, wind and snow.
The fastenings are metal and well sewn in, Kipper can easily use his zip himself. They have also added a storm flap over the top of it to protect further from the rain. As a family who loves to be outside and experiencing new things getting its really important they have the right clothing. We have had cut our adventures short before because of the weather. With these coats we won't have to.  The coats have two big pockets at the sides with a popper fastening, which I know will be filled up with all manner of sticks and acorns in the coming weeks. There is also a zipped internal pocket on the breast. There are little reflective additions on the coat such as the zip pulls and the Muddy Puddles logo on the back. We have a number of things planned in the evenings in the coming months so I am pleased to see this added visibility.
The faux fur trim and hoods are removable. I really like the trim on Kippers I would have preferred the same colour on the blue. Not that the boys care. I was also pleased to see that they are washable. After all I know they are going to get a lot of wear and will undoubtedly get covered in mud at some point. The Explorer Parka is available in three colours, green, blue and red in sizes 18 months to 11-12 years. At the time of writing they have a 20% sale on which makes the coat £56 instead of the usual £70.
Muddy Puddles also sent both the boys one of their knitted bobble hats.  I love a bobble hat on the boys and these are super soft but not itchy. Available in various bright colours we chose the navy with the multi coloured pom pom. They are very easy to put on with Kipper at three managing to do it all by himself. I was pleased to see as acrylic these are also machine washable. Available in two sizes they cost £16 each.
We are really pleased with the boys new coats from Muddy Puddles. I know they will allow us to continue our adventures this Autumn and Winter. Both boys need to be outside otherwise they go a little feral. With the Explorer Parka and a knitted bobble hat I know the will be super toasty and stay dry even in the worse weather.
What do you look when buying a child's coat?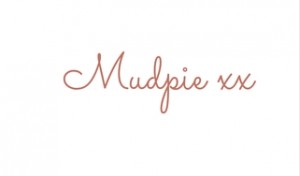 If you've liked this post please follow me on my social media channels:
Mudpie Fridays: Twitter | Instagram | Facebook | Pinterest |LinkedIn