AD – We were gifted our stay at the Efteling Hotel and theme park entry in return for this blog post – which rides at Efteling are best for a 3 year old
We were invited to visit Efteling in February half term when the boys were aged seven and three. When we arrived I was delighted to find out that Monkey who is seven  could go on all the rides apart for one which was Baron 1898. This rollercoaster has a 37.5m drop so it was unlikely he would want to try that out anyway. As he is over 120cm everything else he could go on to his hearts content. Kipper who is three is over 100cm and could also go on everything he wanted. We were there for two full days, arriving lunchtime on the Friday and departing lunchtime on the Sunday. We stayed in The Efteling Hotel during our stay which meant we could enter the park half an hour before the general public.
Since we were there for two days we did manage to try out most of the rides and attractions in the theme park. We took a gamble with the weather during February half term, but it paid off. The park was not very busy and the most we had to wait was twenty minutes for one of the large rollercoasters. But many of the attractions only had a five or ten minute wait. Which we had to consider when looking at  which rides at Efteling are best for a 3 year old. Obviously if the weather had been rotten it may have backfired. But then since it is a theme park based in Northern Europe and like the UK probably gets more bad weather days than good ones. There is a large number of rides that take place inside. Not only that many of the queuing areas are also under cover. So having been this time of year once I wouldn't hesitate to go again 
Here are the boys top 5 rides
Which rides at Efteling are best for a 7 year old?
Monkey is 7 years old and around 125cm when we visited. Here are his favourite rides:
Python (min 120cm)
This is a steel rollercoaster with a double loop and corkscrew. As soon as he saw it he wanted to try it out. Although standing in the queue I think he was doubting his decision. Thankfully he decided to go ahead with the ride and then promptly wanted to go again. Its quite an iconic ride and the first time Monkey has been on an upside down rollercoaster. I am impressed that the ride also offers the option for baby switching, so if travelling as a couple with a young toddler or baby. It means you can still enjoy the big rides during nap time. This ride is weather dependant and while we were visiting on the Sunday it was too windy for it to run safely
Joris en de Draak (min 110cm)
This is a wooden rollercoaster that gets up to 45 miles an hour. Two sets of carriages are run in tandem against each other. The winner being the one across the finish line first. The tracks run very slightly differently but Monkey liked both the blue (water) and red (fire) in equal measure. You really do fly across the tracks and I must have spent more time out of my seat than in it during the two minute ride. We noticed that they doubled up the carriages on Saturday when they thought it would be busier. So there were four running in total.
Vogel Rok (min 120cm)
It is difficult to miss this indoor rollercoaster since it has a huge bird at the entrance. To enter you go in the  between the birds legs. The ride takes place in utter darkness apart from part way through there is a light tunnel you fly down. Monkey loves this ride. Although I must admit I am not a fan and find pitch back rides disorientating. But that didn't stop him going on it four times during our visit. Thankfully Hubby went on with him most of the time and there was one of Kippers favourites right next door.
Symbolica (not suitable for babies)
I am glad he chose this one as its also my favourite ride. Again an inside ride, you are ushered into the entrance hall of a mansion. Where the stairways magically open to reveal a land of fantasy. There are three different quests which alter the things you do on the ride. We were lucky enough to be able to try each one out. They are Treasure, Heros and Music. Depending on the option you choose will depend on the tasks the rider needs to complete. 
There are two small interactive panels which players can use to direct the car and interact with the various things such as gems, knights and musical instruments. The attention to detail throughout the ride is immense. At the end you are invited to attend a lavish buffet with dancing. Each quest takes a slightly different route which means you get to see new things each time. It really is a feast for the senses. It also features the mascot of Efteling throughout – Pardoes and lasts for a whooping 7 minutes. 
Stoomcarrousel
It is not very often that you get to ride a traditional steam carousel which is 125 years old. Housed in a stunning building with a fabric ceiling, painted panels and cut glass pillars. This beautiful carousel really takes your breath away. Formed of horses and carriages even the smallest can ride as the horses vary in size. Surrounding the carousel there are plenty of chairs and tables if you want to stop for a drink and a sweat treat while listening to the sheet music. I was amazed that it still uses the original book music.
Which rides at Efteling are best for a 3 year old?
Kipper was 3 when we visited and around 105cm in height. These were his favourite rides when we visited:
Carnaval Festival
Kipper called this ride the red nose ride. Which I think he got from the large clown that sits on the billboard above the entrance. As well as almost every character in the ride also having a large red nose. Perfect for his age group you sit in a little car which takes you through different parts of the world. Each part brought to life by moving models acting out iconic activities of the country. With lots of bright colours and movement I can understand why he loved it so much. Another inside ride where queuing is also under cover.

De Oude Tufferbann
I lost count the number of times we went on this ride. We have been on similar rides to this one at other theme parks. However what I love about this one is that it feels brand new! The attention which has gone in to keeping it nice really shows. There are plenty of cars and we discovered that different colours have different horn noises. Why is this important? Well if you beep your horn at the right part in the ride it makes the animals do funny things and an old car start to smoke! Plus you are on there for a reasonable time a whole 6.5km which is around six minutes. 
Polka Marina
Right next door to De Dude Tufferbann is Polka Marina. Or the whale ride as Kipper use to call it. An easy ride around a whale in a little boat that bobs up and down. However I did notice that this one didn't make me feel sea sick like others. Kipper found it hilarious and since the theme park wasn't too busy we got to stay on for several goes. 
Stoomtrein
Kipper loves a train and we were amazed to see a proper steam train running around the park. With plenty of carriages it is a good way to get your bearings. There are two stations in the Marerijk area of the park and Station de Oust. The whole journey takes between fifteen and twenty minutes. But we also used it to get from one side of the park to the other and save those little legs. If you want to read more about some of the tips we discovered to get the most out of your visit then check out my post here.
Fabula – (4D Cinema)
To think we almost didn't make time for this. The film is split into two parts and is about a bear and a squirrel and how they become friends. It has a beautiful message about kindness and friendship. The first part you are invited to sit down on the floor and watch a normal film. For the second part you are directed through to theatre and put on 4D glasses. 4D films can make me feel a bit nauseous but I had no problems with this one. As we were all fully engrossed in the story that was unfolding. With water sprays, air jets and moving seats it was a lot of fun. 
As we left the cinema we found ourselves coming into the back of a cafe. But it was no normal cafe. The play area was immersive and looked similar in parts to a very well known animal cafe in London. But there was so much more. With a polar bear slide, monkey rope bridges and an undersea diving bell. We lost the boys for over an hour as they ran around and let off steam. There was plenty of tables for the parents to sit at and the food options looked good and well priced. Not that we ate as we had planned to stop to break the journey up on the way back to Calais. I definitely think if we had found this anytime before just leaving we would have returned more than once. 
Efteling Layout
There has been a lot of thought going into the layout of the theme park. Although the majority of Monkey's favourite rides are too big for Kipper. There is something close by all of them to keep him entertained. Which also meant that we did spend most of the time together as a four. There are also a number of wonderful attractions which we have not even mentioned in this post. Including the beautiful fairytale forest, the fountains at closing and the amazing CARO show. 
With so much to do and so much choice you are bound to find some family favourites. 
Have you been to Efteling? What was your favourite ride?
Watch the video of our trip: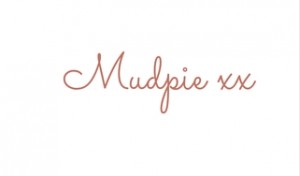 If you've liked this post please follow me on my social media channels:
Mudpie Fridays: Twitter | Instagram | Facebook | Pinterest | LinkedIn
Which rides at Efteling are best for a 3 year old?
Which rides at Efteling are best for a 7 year old?