AD – We received entrance and accommodation in order to review the accommodation and theme park. I have written this post in addition, Tips for visiting Efteling with Kids, to help others looking to visit
We visited Efteling in February half term with a seven and three year old. We stayed in the Efteling Hotel for two nights and had three days in the theme park. Having very little knowledge around what to expect I did a bit of research online. My conclusion was that Efteling was probably one of The Netherlands best kept secrets! It definitely seems not have made it to the UK. Many people I spoke to prior to our trip had not heard about Efteling until I mentioned it. We only noticed four British cars in the hotel carpark when we visited. Yet it is hands down the best theme park we have ever visited… and we have been to the well known one in Paris.
With that in mind I thought I would share with you some tips for visiting. In the hope that this fantastic family attraction starts to gain some popularity here in the UK. It definitely deserves it.
9 Tips for visiting Efteling with Kids
1. Stay onsite
Travelling from the UK it is likely that you will want to stay over. We stayed on site in the Efteling Hotel and the benefit of doing this is that you get into the park thirty minutes before opening. Not all of the rides were open at this time. But we found that some of the iconic ones were. Such as the Python (double loop) and the wooden rollercoaster Joris en de Draak. If you are considering staying then you can get a discount of 15% by booking online more than four months in advance.
We could not check into the hotel until 3pm but could enter the theme park when we arrived. So if you really want to maximise your time in the park then you may want to consider picking up a cheap hotel on route. So that you can pick up your theme park tickets when it opens at 10am. We caught one of the early trains out of Folkstone at 6.50am and arrived at the hotel around midday.
2. Make sure you download the app
Like many theme parks Efteling has its own app which is free to download. I would recommend doing so in advance of your visit. As it is large at 50MB and a lot to use data for! We found wifi patchy in the park itself but fine in the hotel.
The app will give you details of all the attractions, shows and also the waiting times for the rides. As we visited in February the queue times were really quite short. Also because of travelling that time of year some of the rides were temporality shut due to the weather conditions. So it was useful to see when they reopened. It tracks your location so you can see how long it will take to walk to the next thing you want to visit. The app also lists all the shows, the times they run and where to find them. It is even possible to pre order your snacks from certain outlets on your phone! Not that we tried this, but I can imagine it being very useful during busy times.
3. Hire karts
I was surprised by just how large the park was. Although the rides are grouped into four different worlds. It is surprising just how much walking there is to be done. At three Kipper has been out of a buggy for a while. Yet asking him to keep up with the rest of us was a tall order. If you want you can hire little wooden karts at the entrance. They have a small seat and you pull them around. There is no where to store anything by for 4.50€ it will help with tired little legs.
4. Use the train to get around
In the same vain we used the steam train to get from one side of the park to the other. Not only does it save legs it makes it fun in the process and runs frequently. The whole ride takes about fifteen minutes so you don't have to wait long for the next one to come along.
5. Breastfeeding and microwaves
I was impressed that there are a couple of locations specifically put aside for breastfeeding. I also noticed that some of the eateries had microwaves where you can heat up milk and baby food. Failing that it is possible to give items to the restaurant staff to warm up. Although Kipper is now out of nappies, it was good to see that all the toilets had at least one changing cubicle.
If you are travelling with a baby then it is also worth noting that they offer a Baby Switch on their rides. For two adults who have a baby and both want to go on a ride. I have never come across this before but basically one queues and the other waits at the exit with the baby. Then it is possible to swap with with the new adult going in through the exit.
6. Language
Throughout the park many of the signs are in in Dutch, German, French and English. All the books in the Fairytale forest include all four languages. All the staff wear badges with little flags on them which show which languages they speak which is a clever idea. A couple of the rides did have commentary in Dutch such as Villa Voltra and some of the shows are the same. Although the CARO show which we went to one evening was in English.
Booking – if you are interested in seeing the CARO show you need to book this in advance which you can do online. Also when you enter the park during peak times you can also book some of the other shows. These shows were not running when we visited.
7. Food and drinks
I was very surprised by the prices of food in Efteling. Compared to some of the other parks we have visited it was very reasonable. We got hot dogs and drinks for four for under 20€. Candy floss was 2€ a pop and we ate out with kids meals, drinks (wine and beer) and main meals for just over 80€. Which when compared to other parks we have visited is really well priced. We also spotted a number of drinking fountains with the new rides also having them in the queues as well.
You can take your own food and soft drinks into the theme park. There are lots of picnic areas for you to enjoy and many seats around some of the larger play areas. We saw lots of families who had brought their own food. Our room in the Efteling Hotel had an empty mini fridge too so you could easily bring food from home.
8. Queue times
We visited off peak during February half term and even on the Saturday there were hardly any queues. The longest queue was 15 minutes on the Python which is the double loop rollercoaster and one of the most popular rides. Obviously this is off peak and you have to take a chance with the weather. Although many of the rides are indoors as are some of the queuing areas. It is also worth checking when the Dutch holidays time are, as they could be different to ours. If you do visit during peak times then you can pick up a free boarding pass for the Python. It gives you a set time to come back later once the queue time is more than 15 minutes.
There are also a lot of play areas which do not have queues at all. Such as Volk van Laff and the Fairytale Forest. So it is worth picking these up at busier times such as late morning and early afternoon.
9. Buying Souvenirs
You know what it is like you are carrying coats, bags, drinks bottles and all manner of child related things. Plus you may well have a little one on your shoulders. The last thing you need is to be carrying around all sorts of souvenirs. Theres a lot to catch the kids imaginations! So it is great to know that Efteling offer the ability to collect anything purchased at the exit when you leave.
Have you visited Efteling? I would love to hear your tips for visiting Efteling with kids in the comments below.
Watch the video of our trip: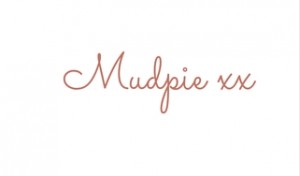 If you've liked this post please follow me on my social media channels:
Mudpie Fridays: Twitter | Instagram | Facebook | Pinterest | LinkedIn
Tips for visiting Efteling with Kids