Press Trip – We were invited to stay at Eurocamp for the purpose of this blog post Review Eurocamp L'Atlantique in Brittany – all words and opinions are my own.
Review Eurocamp L'Atlantique in Brittany – A couple of weeks ago we visited Eurocamp L'Atlantique in Brittany in the middle of August in the middle of a pandemic. We felt completely safe, I have detailed the Covid measures below to give you some peace of mind. Not only that but because of holiday restrictions, it was just me and the boys. Yet we still had a wonderful holiday, partly because we travelled with a holiday company that we trust and love.
Travelling in a Covid World
Let's talk about the virus first. While we were visiting the UK decided that we would need to quarantine on our return home. How long this restriction will last is anyone's guess. We made the decision not to make the dash to the Eurotunnel to get home before 4 am on a Saturday morning. Currently working from home and the kids not starting back to school until the second week of Sept I appreciate we found ourselves in a place that allowed us to do this.
However, there were several other English families that made the same call as us while we were there. I think our decision was helped in part because we felt so safe. The park was not too busy which meant the pools weren't either, face coverings were mandatory and worn by all in the communal areas and there was hand sanitiser everywhere. With one way systems in the shop, bar and reception thought had gone into everyone's safety. Plus the park had a huge beach within a five-minute walk where there was lots of room to enjoy the weather in an outside space.
Who are Eurocamp – Review Eurocamp L'Atlantique in Brittany
Before we had kids I wouldn't have known who Eurocamp were. However, since discovering them four years ago they have fast become our go-to holiday provider. There are many reasons for this but one of them is that fact that there is so much choice. With over 175 locations Eurocamp offer the largest choice of premium outdoor holidays in Europe. There are thirteen countries to choose from; France, Corsica, Spain, Italy Croatia, Sardinia, Sicily, Portugal, German, Switzerland, Austria, Holland and Luxembourg. Near beaches, forests, lakes, mountains and cities you can really choose something that is right for you and your family.
This time for us it was all about location. I knew it would be France and having spent a couple of weeks in Normandy last year Brittany seemed like a natural extension. We had not visited the area before but there is so much to see and do I am sure we will be back as we only scratched the surface.
At the time of booking the only mobile home available was an Azure 3 bedroom. They do also offer Comfort mobile homes on the same campsite.

What did we think of our Azure Mobile Home?
Things we loved:
Recently installed (in 2019) into the campsite our the Azure Mobile home felt brand new. Designed to sleep six they have three bedrooms and one bathroom with a separate toilet. Unlike others we had stayed in there were no bunk beds with two of the rooms having twins and the third having a queen-sized bed. This would make them more suitable for older families.
Maximum space is given to the living area. There is a table that seats four with two additional chairs available in the cupboard. With space to move the table into the centre of the room, you could seat six easily. There is also a modern corner sofa.
I much prefer to eat alfresco, especially when on holiday. Outside on the covered veranda, there is a larger table which seats six easily, we ate most of our meals outside. The veranda is gated at the end and runs almost to the end of the home adding a valuable outside space. Useful for drying clothes and storing the copious amounts of bodyboards, floaties and the bonus scooters.
The bedroom windows had mosquito nets over them which was nice to see but to be honest we did not struggle with mosquitos at all during the holiday. Despite being prepared for them. During our week stay, I only found one in our mobile home and we were not careful with keeping doors shut etc.
And more..
Considering the size of the bedrooms there was a reasonable amount of storage with double cupboards above the beds and a small wardrobe at the bottom with two shelves. The master also had a larger hanging area.
The kitchen has everything you need to have a self-catering holiday. Including a large fridge freezer, microwave, kettle, electric oven and a gas hob. I found all the crockery and cutlery clean and ready to use. Outside of the fridge/freezer, there was not a lot of storage for other food bits.
The bathroom is a good size and much larger than other mobile homes we have stayed in. There is no bath but the shower is large and much easier to use with the kids. Having a separate toilet is also very handy.
You do need to book linen in advance and pay a little extra. This year both disposable pillow and mattress protectors were provided. All the windows were also open in the mobile home when we arrived so that it had aired for a minimum of 24 hours before we stayed.
Things we were not so keen on:
There is no aircon. Although Brittany is milder than other French destinations we did need it when we arrived. There is a fan which is provided which did help and I had brought mobile fans for the boy's rooms in case they were needed. After the first couple of nights, we managed without them.
Parking – so we know the old joke about women and reverse parking. But being a competent driver I even struggled to get the car into the space between the mobile homes. Now my car is not the smallest but as the week progressed I noticed a lot of the other guests also found alternative places to park their cars. Although annoying, you did not feel as though the homes were too cramped. They all faced the same direction so there was plenty of privacy from that perspective.
We had a very comfortable stay in our Azure mobile home, it had everything we needed and I would not hesitate to book another of these in the future.
What did we think of L'Atlantique Campsite?
The L'Atlantique Campsite has classed as a medium campsite with 432 mobile homes an pitches. Although to be honest it felt a lot smaller. This could be because it was not operating at capacity during these uncertain times. We found the campsite quiet and we used all the facilities easily and without worry or extensive queuing times. The only thing which we prebooked was our meal in the restaurant on the last night.
Things we loved:
The pool complex
Without a doubt the pool area was a huge hit with all of us for different reasons. All located in one place there is a good size indoor (heated pool) which was hugely popular with both of the boys. Also inside there is a baby pool which is on 30cm and a toddler splash area. In the next room, there are indoor slides and a splashdown area for older children. Shaped like a ship the boys really enjoyed playing on its multi-levels and kept getting caught by its numerous buckets.
Outside there are four further slides, these did not open until midday. All four slides have runoffs so they were fine for Harry. Although he is a little bit of a daredevil. There is also an outside pool most of which is quite shallow and a lazy river. Since I was travelling alone with the boys and could not be in two places at once I was pleased to see that Charlie could touch the bottom of all of the pools. There were also numerous lifeguards that were very good with the kids and had no problem pulling them up for misbehaving. They also spoke fluent English.
Around the pool, there were plenty of sunbeds we did not have any trouble finding beds at any of the times we visited. I also really liked that the area around the pools was not tiled. Which meant the boys could run around freely without the risk of slipping over. In some places, it even felt a bit like the soft tarmac you get in playgrounds! It was really easy to spend the whole day in the area which we did several times.
Proximity to the beach
From our mobile home to the beach was between a five minute (if the boys took their scooters) and a ten-minute walk. We literally just needed to walk down the road next to ours and through a little wooded area and we were on the beach. The beach itself is long with beautiful white sand and even with the tide right in, there was still plenty to build a sandcastle. It was like an untouched paradise.
Lots of activities
In reception, there was a time table of activities. They included water aerobics, kids clubs and quiz nights. There was always something going on. But in addition to that, there were lots of other things to keep the kids entertained.
Outside play area – a super clean and what looked brand new outside play area is right next to reception. A huge pirate ship that had climbing nets, slides, captain wheels and telescopes every corner. There was also a roundabout, swings and a younger kids climbing frame. There were also some spotless toilets which saved one of our trips!
Right next door there is a bike hire. With miles of pine forest to explore the bikes were popular and we saw a lot of them around the campsite. You can hire for half a day up to a week. They had electric bikes, karts and kids seats. Some of the smaller kids bikes also came with stabilisers and hire prices started from 9€
Minigolf – A firm favourite they have a short nine-hole course which cost an additional 2€ each. If I am honest it didn't look much but it was pretty tricky and kept the boys entertained for a good forty minutes.
Inside play area – Being Brittany the weather is changeable and towards the end of our stay, we had a couple of big downpours. The inside play area was invaluable! There is a large climbing soft play area, a huge bouncy castle and a role play area. With plenty of seating, wifi and the opportunity to grab a coffee or something stronger from the bar for the parents. The boys enjoyed playing, it was spotless and only open at certain times of the day for cleaning. There is a morning session and an afternoon session. It costs 2€ per child per session or 3€ for both. The kids are given a coloured wrist band to allow entry.

What our video for more details
Other amenities – Review Eurocamp L'Atlantique in Brittany
In the centre of the campsite next to the pool there is the main building that contains a restaurant, bar, take away service and shop.
The shop – stocked a range of essentials both from a coking perspective but also things you may need if you are camping. There is also an area where you can buy pool tools and souvenirs. We managed to top up the food we had brought from home with fresh bits, but really you would need to visit one of the close by supermarkets to stock up. They also had a plentiful supply of fresh bread everyday and did lovely pastries in the morning.
Takeaway – operating throughout the day and until 10pm at night the take out service offered pizzas, burgers, paninis and kids meals. All at a reasonable price. We had pizza a couple of times during our stay and it was very nice and well priced.
Restaurant and Bar – The bar has an outside seating area and table service, plus you can buy ice creams from the takeaway window. We did eat in the restaurant on the last night of our stay and I am sorry to say we were disappointed. Service took a long time and our steaks were not well cooked. I think they were just overworked and perhaps if we had not had a starter our meal would have been more successful.

Cashless wrist bands
I was a little worried about these as they sounded a bit of a faff. However, they were really easy. I wish I had got one for Charlie to, who would quite often go and get the bread in the morning. Lightweight, you wouldn't have even known it was there. Top-ups are done at reception either by card or in euros. It was really handy. Especially when holidaying alone as it meant I didn't need to take any money with me when I visited the pool. At the end of the holiday when you had your key back. You can get anything left on the card back by cash or put onto a debit card.
Things to be aware of:
There is wifi onsite you do need to pay extra for this but while we were there it didn't work. And although in places you could get 4G it was quite often only 3G. I found that the network would get overloaded at a certain point in the day and nothing would happen. I do not think this is unusual we have found the same on many French campsites.
What we thought of the location – Review Eurocamp L'Atlantique in Brittany
There is a lot to do in Brittany, the trouble we had was narrowing it down. With miles of coastline and lots of French villages and towns to explore it is an area, we would like to visit again. As there is no way we did it justice. Book mark this page as I will be updating it with links to the places we visited during our stay.
We had a great time at Eurocamp L'Atlantique in Brittany and would recommend it. Thank you, Eurocamp for a brilliant holiday and all the wonderful memories we made as a family. You never disappoint.
Other Eurocamp Park reviews you may be interested in: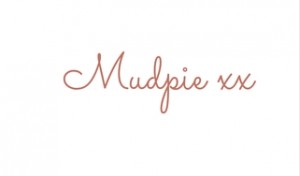 If you've liked this post please follow me on my social media channels:
Mudpie Fridays: YouTube | Twitter | Instagram | Facebook | Pinterest | LinkedIn
Review Eurocamp L'Atlantique in Brittany