Its that time of year again when I start to panic, in a couple of weeks time it will be Monkey's Birthday and like every year we have decided to throw him a themed Birthday party. This year he has requested Paw Patrol… now thats easier said than done so thank goodness for pinterest! With a new born in tow I feel a little less organised or prepared for the 30 or so children due to be coming along. So I have put together a generic checklist which can be used to plan any young child's party. It covers off some of the general things to think about, rather than every minuta item on your to do list, after all every party is different. I hope its of use, its made me feel more in control already!
Invites
Source invites – depending on theme purchase from Etsy or design your own
Arrange for printing
Write and deliver
Chase outstanding RSVPs
List acceptances and split between adults and children
Venue and Decorations 
Source and book venue – we tend to have all our parties in our garden at home
Tidy and put away toys in the conservatory – this is our inside room should it rain as its the only one which will hold 20 children comfortably. However it's normally the play room so toys will need to be disguised behind themed table cloths or similar. Otherwise there will be more interest in them over the party activities
Mow lawn and tidy garden
Buy or make Birthday Banner in a theme
Source themed balloons/ giant number ballon and speak to the party shop for a price on helium. Depending on price purchase own canaster.
Source paper hanging decorations for conservatory
Source additional tables and chairs for meal depending on number of children
Source themed table ware – plates/cups/napkins/ cupcake holder /straws/table cloths
Make party sign for front door to direct round the back
Arrange for audio in the garden to play music games
Entertainment
Source and book bouncy castle/face painting/character walk around in theme
Purchase pass the parcel prize plus sweets/badge for each layer
Wrap pass the parcel
Make a play list of suitable music for the games
Source or make a themed pin the tail on the donkey type game
Purchase a prize for pin the tail game
Make musical chairs stepping stones or similar – you can use chairs but when outside I tend to use cardboard circles which are decorated in a way that keeps to the theme
Purchase prize for musical chairs game
Source party favours
Make sweet cones within theme
Make or buy piñata in theme
Buy confetti and sweets for piñata filling
Make colouring placemats for kids table
Source table presents – hats/character masks etc
Cake and Food
Decide on menu either a laid out table or little themed lunch boxes
Source appropriate serving dishes/lunch boxes to keep in theme
Make food labels for the table
Food types – fruit/crudities and dip/crisps /sandwiches/drinks/cupcakes/desert/savoury snacks
Additional table cloths for food table / table decorations for the food table
Research cake design for theme
Make or buy cake
Purchase cake board and additional coloured fondent
Decorate the cake in the theme
Arrange drinks and snacks for remaining adults
Thank Yous
 Take photo for the thank you cards
Design and order prior to party
Miscellaneous 
I tend to set up a Pinterest board depending on the theme of the birthday party to give me ideas. Below are the ones I've used for Monkey in the past:
First Birthday – Hungry Caterpillar 
Second Birthday – The Gruffalo
Third Birthday – Going on a Bear Hunt
Fourth Birthday – Paw Patrol 
I'm going to have my work cut out so wish me luck!! Blog post to follow. I would love to hear about your child's themed party in the comments below.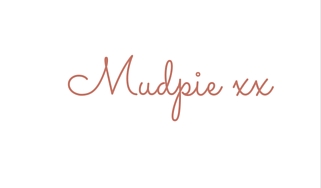 Linking up to MarvMondays, The Big Pink Link, Twinkly Tuesday, The List