Graco Featherweight Review: If you are a regular reader of Mudpie Fridays you will know that we have been fortunate enough to be part of the Generation Graco team this year. As part of that team we have been sent a Graco Featherweight to review. When you stop and think about it as a parent we are constantly on our feet, its actually quite scary when you clock up your mum miles! I also feel like I am taking everything including the kitchen sink with me when I take the boys out. Oh an boy doesn't it get me down somedays….
The Graco Featherweight goes some way to help reduce this burden. Okay so it doesn't solve the need to take half the cupboards out to keep their appetites under control. Or that Monkey needs his scooter under pain of death despite the walk only being to the end of the road. But it does make the school run easier, the trip into town to pay a cheque in, or the hop round the shops to get tea. The reason for this as it weighs 3.6kg. Which is less than Kipper weighed when he was born. So you can literally sling it in the back of the car with one hand while carrying a wriggling toddler in the other. Made all the easier with the one-hand folding mechanism, you push the little button to side and press underneath the handle and it opens or closes. I also like the way that when it folds down it remains standing upright. This makes it so much easier to handle without having to bend down.
Other features of the Graco Featherweight include:
Comes with carry strap for easy transportation
Seat reclines to lie-flat for suitability from birth and child's comfort.
Seat pad is zip removable and machine washable
Five point harness ensures parents that their little one is secure when out and about
Locking front swivel wheels enable easy manoeuvrability
I love the lightness of it and the fact that if can lay flat. Very few of the light/travel buggies on the market can do this so its a real plus. Although Kipper is past this stage and prefer to sit up even when dozing. He seems to really like the Graco Featherweight, not complaining when I put him in. I think this is partly due to the fact that it is quite upright that works really well for him. But there is only two positions up or down, as the back is held up by a clip so that is worth baring in mind.
As with may the buggies in its class the basket is on the small side, yet there is a reasonable amount of room between the bottom of the seat and the basket. Unlike some other models on the market. So although its not a bucket style it does mean you can get a small bag underneath.
Its great for the school run and shopping trip its most definitely not an all terrain buggy. Which is a shame as its light enough to carry it over a stile with Kipper in it – I know I have tried it. But then to be fair its not designed for off roading, that job falls to our Evo XT. It would also be nice to have an adjustable handrail, at 5ft 1 it doesn't really affect me but for Hubby its too low to be comfortable.
The Graco Featherweight is suitable up to 15kg around the age of three years. You can pick yours up from Toys R Us for £150 there is also a footmuff and raincover which is sold separately for £25.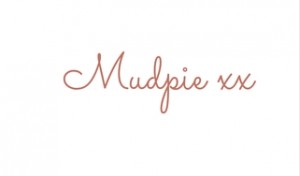 If you've liked this post please follow me on my social media channels:
Mudpie Fridays: Twitter | Instagram | Facebook | Pinterest | LinkedIn
We were given a Graco Featherweight for the purpose of this review all words and opinions are my own.