I have no idea how we ended up half way through November already. I feel like I need to take a day out just to plan everything I need to do before Christmas. You see Christmas starts on the 1st December in the Mudpie Fridays household. This is partly due to our Christmas Traditions, the things we have put in place over the last five years since having Monkey and then Kipper. I have created a little bit of a rod for my own back but it's such a special time of year and I want to ensure we really capture the magic. So our traditions…
That darn elf!
Part of me really regrets starting elf on the shelf! But Monkey absolutely loves it running downstairs each morning to see what 'Elfie' has been up to. Of course last year he was joined by another elf since it was Kippers first Christmas. It simply wouldn't be Christmas without them both. I try to make my life easier by planning in advance all their antics so that I have a little timetable of activities on the 30th of Novemeber. Anything that needs to be brought or arranged is already done, so I a not scrambling around for ideas. I also make sure that I have the camera near to wherever in the house the elves maybe, so I can capture their reactions. Although Kipper is still far to young to really have idea of what is going on!
Advent activities and calendars
For Monkey's first Christmas we brought him a wooden advent calendar. It's in the shape of a Christmas Tree. Each year I plan the contents of the little boxes along a theme which is particularly relevant to him at the time. In each box there will be a little gift, a chocolate coin (his favourites) and an advent activity. The advent activities are designed to make sure we take the effort to do all the little things that mean so much this time of year. Including donating unwanted toys, Christmas crafts and photos I want to capture on festive days out. As its all too easy to get caught up and forget the things that really matter. Of course, for us adults, I make mulled wine using an easy mulled wine recipe.
Cutting down our Christmas tree
We have a specific Christmas Tree farm which we visit each year to cut down our own tree. After we have picked one we have tea and cake on a double decker bus. I find it really builds the magic of getting the tree. I have so many photos of Monkey picking out the tree dressed in his little reindeer outfit. I cant wait to get the same photos of Kipper this year!
Seeing the Christmas lights
As a child myself it was a real treat to go and see the Christmas lights and I still remember those visits now as an adult. We try and get into London to see the lights and look in the windows. Seeing all the effort that has gone into the window displays and the stories behind them is such a nice day out.
Visiting a Christmas market
We have only ever visited markets in the UK but hope to visit some abroad in the coming years once the boys are a little bit older. There's something special about walking between the little wooden huts, sipping mulled wine looking at all the bright colours of the decorations for sale. If you are lucky with a band or festive music in the background.
Making hampers for the grandparents
I think its difficult to buy something for grandparents from the children. A personalised gift is so much more valued so for the last couple of years we have been putting together little hampers. With a selection of goodies we have made or brought on our travels. Each grandparent has their favourites when it comes to food, drink , sweets etc. So we incorporate some of these mixed in with handmade items such as jam picked from blackberries. Maybe a photo item such as a key ring or little printed book of photos and something the boys have made.
Making Christmas decorations
As part of the Hamper and for our own tree Monkey has made a Christmas decoration each year either a ceramic paint your own one or a handprint made out of salt dough. I also order a little wooden decoration each year with the top five things on the children's Christmas list. Up until now these have not been very commercial it will be interesting to see how they change. I also try to buy one new Christmas decoration a year, normally from somewhere we have visited. This year we actually brought ours when we visited Tuscany in the Summer.
Visiting Father Christmas
This goes without saying, we now have a collection of photos of when we have visited the big man over the years. Last year we were lucky enough to start a new tradition by visiting Lapland UK one which we intend on keeping this year.
Making the effort to see loved ones
We spend our time constantly running from one thing to the next. Over Christmas I purposefully try to make sure that we don't do that as much. That we have more time to spend with family and close friends. Making and documenting those all important memories. I want Monkey to remember Christmas with his grandparents in this way.
So those are our main Christmas Traditions. Last year we also managed to add one more with Monkey starting school . The Christmas Nativity and assemblies are now also very much part of our tradition. I love looking back of the photos from the previous year to see just how much he has changed. I will probably still be looking at them when I am old and grey. Photos are so pivotal in documenting our Christmas with a photo book from Truprint I can make sure I record all, our special family traditions. Meaning they are not stuck somewhere on a memory stick or hard drive. Instead we are reliving them every time we turn a page.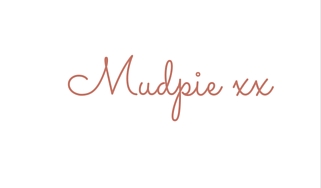 If you've liked this post please follow me on my social media channels:
Mudpie Fridays: Twitter | Instagram | Facebook | Pinterest |LinkedIn
This post is written in collaboration with Truprint, I have been compensated for my time.