Why we love Eurocamp Holidays. When we originally decided to visit France last year with Eurocamp I did wonder to myself whats all the fuss about. They have a very impressive statistic – 90% of customers would book again with Eurocamp UK. I wasn't sure it was us though. Looking back on last year I laugh at myself now. Because I realise that a holiday with Eurocamp can actually be anything you want it to be and the flexibility it provides is perfect for families. So we have also become part of the statistic as we are looking forward to visiting France again with Eurocamp again this year.
Last year we stayed just north of Bordeaux at La Cote D'Argent Hourtin-Plage. We chose this parc on the basis of the fantastic pirate water splash down area – it did not disappoint. One of my favourite memories from our holiday was on the first morning, we were sitting on the veranda eating freshly baked bread, tomatoes, cheese and ham for breakfast. Which we had picked up from the local shop on site, all fresh, all delicious. After the drive down we had risen later than usual at 10am the splash down was turned on. We were right next to it. The squeal of delight which came from Monkey will stay with me always. I have never seen him so excited, throwing down the remains of his breakfast and declaring he must get into his swimming stuff now! Only being so excited he didn't know which way to turn!
There are so many reasons why our stay worked perfectly for us, here are the main ones:
Driving down meant we had everything we needed, my only restriction on luggage was that it could fit in the car. With Kipper being just a year the thought of flying filled me with dread. Eurocamp will also provide the big things a travel cot, highchair, baby bath, bed rails etc free of charge and the quality was spot on.
The swimming complex on the door step worked perfectly for Monkey he would of happily played on the slides and in the splash down for our whole holiday given the chance. Theres also lots of other activities to keep the kids entertained.
The beaches – were stunning, wide and empty! Being on the Atlantic coast the sea lends itself to surfing so not really suitable for the little ones. But we found a lake with a sandy beach. It was very warm and shallow. You could walk out a long way and it would still not come above your knees. It was perfect for both boys.
I always worry that with self catering that its not so much of a holiday for the adults. Yet all the mobile homes come with BBQs and with the weather being gorgeous thats what we ate the whole week. As there was a shop on site we picked up everything we needed when we got the fresh bread in the morning. With a wide variety of prepared fresh salads and side dishes there was very little prep. We did eat out a couple of times while we were exploring.
Unlike other holidays we all relaxed and the days seemed to lengthen. There was no rushing from one place to the next, instead a desire to explore. We got up to a lot more than I thought we would while were were away. So much in fact I had to split our holiday dairy between two blog posts – First Half of our Eurocamp Holiday and Second Half of our Eurocamp Holiday.
This year we have chosen to take the plunge and drive all the way down to the French Riverina. We will be stopping on the way down and the way back up to break up the driving. The great thing about travelling with Eurocamp is that they are use to families doing this. Which means its possible to stop at additional parcs. Having our holiday all in one place and not needing to hunt around for hotels is a real bonus. The booking team can even help you with suggestions of places to stop.
I have yet to buy the guide book or to do any research around some of the places we would like to visit. This year I am planning on being a little more organised on the two or three days trips we would like to do. Monkey chose our parc on the basis of the swimming complex and slides so we will be spending a fair amount of time there too I am sure. Our choice has got good toddler facilities too, as Kipper will be two by the time we visit. Its essential to be able to find a parc that caters for both ages with the slides and splash areas. We are also only about 1km from a beach, so I am sure there will be plenty of photos of beach spam on my instagram feed early Summer.
We can't wait to get away again, everyone is excited for our adventure. The sun, the sea, the beach, the pool, sleeping in bunkbeds, exploring the local towns and enjoying the local food. I will be sharing it with you all shortly after we return.
Have you ever visited a Eurocamp parc before? I would love to hear all about it in the comments below.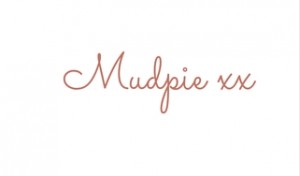 If you've liked this post please follow me on my social media channels:
Mudpie Fridays: Twitter | Instagram | Facebook | Pinterest | LinkedIn
Why we love Eurocamp Holidays