Thule Urban Glide Stroller Review: If you are regular readers of Mudpie Fridays then you will know that Kipper has always been on the large side. You will also know that we like to get out on adventures and visiting National Trust properties. Our current buggy had got too small and could not handle off road. As Kipper gets older and we spend more and more time outside we really needed something that would cope with our lifestyle. Which is why I was very excited when Thule got in contact.
Both the Thule Glide and Thule Urban Glide have recently been enhanced and were revealed at the running show in January of this year. The mark two versions are not quite out on the market yet but it won't be long. Now although these buggies are perfect for runners and have some amazing reviews on their website. The Urban Glide has been specifically designed for active families which fits us perfectly.
It arrived pretty much in one piece all we needed to do was attach the wheels. Now these are on the larger end of the buggy scale, but then for what we wanted it for it needed to be. Kipper is not small and at 22 months he needs something that hes comfortable in with enough space. So although initially I was worried about the size of the Urban Glide once I realised how easy it is to take the wheels on and off that worry disappeared. It will easily fit in the boot of my car with the wheels on as it folds down quite flat. It was more for weekends away that I was concerned about. But I need not have been as we managed to fit everything we needed in for our trip to Windsor and our new buggy without any trouble.
Having reviewed several different buggy brands on Mudpie Fridays over the last couple of years I have grown quite particular. I want expecting to fall quite as much in love with it as I have. This will without doubt be the last buggy we ever have and heres why:
One: Its fantastically light weight – which means its easy to manoeuvre, weighing just 13kgs for a buggy this size its easy to collapse and throw in the boot. I can steer it with one hand which means I can be juggling the needs of both children simultaneously. The front wheel swivels so steering is a breeze (it can also be locked if you do want to go for that run). It really is a joy to push.
Two: Kipper is so comfy – For a child that never sleeps during the day I have lost track of the number of times he has done just that in the Urban Glide. The five point harness is padded around the back and to the sides which means it holds him in place gently. The back can be let off so that he lays flat. I can do this one handed as well! Although I do need two hands to put it back up. There is a large hood which protects him from the sun and light weight showers enough to find cover. There is a mesh strip that goes around the top to help with visibility. Plus its not connected to the back of the buggy. Which I thought initially was a bit odd! But it allows you to move it around to keep them in the shade as much as possible.
I can keep an eye too as there is a little window in the top. But the reason I think he loves it is all to do with the rear suspension system. Watching it eat up the cobbled streets in Windsor so easily with very little bouncing around for Kipper showed just how good it is. We have also tried all different off road environments (except for sand)and had no problem. Kipper has enjoyed a smooth ride every time. I also think the rear 16 inch wheels help.
Three: Designed to make parents lives easier – There is a large enclosed basket underneath which can be sealed with a zip and velcro at the front. Its water resistant and the perfect place to store everything you may need for your adventures.  Plus there is an additional zipped pocket for valuables such as wallets or keys. Ideal for  something you need to locate quickly. Going out without a nappy bag has been a revelation! The padded handle can be adjusted for any height. Theres a foot height difference between me and my husband which means that we can ensure the Urban Glide is comfortable for us both. Monkey will even ask to push on a regular basis. Something he never did with the old one. To alter the straps there is no need to fiddle around pushing straps through the back of the seat. Instead you just push a buckle up and down to make sure it is in the right place. There is also a wrist strap for when hills are involved!
Folding the Urban Glide is also really easy, you lift up the bottom of the seat to reveal a blue twisty handle. If you twist this and pull back it will collapse the buggy. It really is so easy to do and despite its size it feels less bulky that other buggies we have had. Its quite streamlined and I haven't had an issue taking shopping or out for play dates.
Theres really nothing I would change about the buggy other than the brake at the bottom which is a bit clunky. You can also purchase a rain cover, full sun shade and adaptors for cars seats separately. The Urban Glide is suitable from birth to 36 months and available from many online retailers. The lowest price I could find was £279 which is fantastic value for money.  I would definitely shop around as the price has reduced significantly since the Thule Urban Glide 2 has been made available.
The whole family really loves the Thule Urban Glide and we are looking forward to many more adventures in it over the coming months.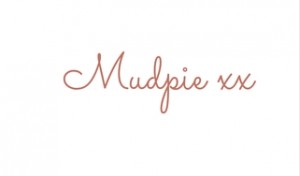 If you've liked this post please follow me on my social media channels:
Mudpie Fridays: YouTube | Twitter | Instagram | Facebook | Pinterest | LinkedIn
We were gifted a Thule Urban Glide for the purpose of this review all word and opinions are my own. Please note this post includes affiliate links.