While we were visiting Kiani Beach Resort we decided to take part in a Cretan cooking class with Hand Picked Greece. It was a decision made on the spur of the moment as the weather had been uncharistically bad. I am so so glad we did as otherwise we would not have experienced such a wonderful evening. Everyone agreed it was our favourite excursion of the holiday and we have made memories which will last a lifetime.
Hosted in a converted stable I would encourage all to take part in this experience. I did wonder with a two year old in tow if it would work, but they were both very accomodating of him. Which actually meant Hubby and I also got a chance to relax and enjoy the experience. We knew we wouldn't need to worry about Monkey who enjoys helping in the kitchen at home.
Arriving mid afternoon we were greeted with some traditional nibbles and a glass of raki. Which is made on site and a traditional way to welcome people into your home. It definitely blew the cobwebs away. Both boys enjoyed the cheese, olives and bread. I must say the sun dried tomatoes are probably the best I have eaten for a long time.
Normally classes are held outside in a special covered area which can take up to forty. However because of the weather they hosted us inside and we were joined by a further party of four. At the back there was a beautiful kitchen area while in the main room the beams were hung with sage and lavender. Huge glass jars filled with organic hand picked herbs lined the stairs. Around the room there was a number of different handmade oils and condiments. You could not get more 'perfect' for learning how to cook traditional Cretan food.
With red and white wine flowing freely we started to prepare the vegetables for the pork dish. It was really good fun standing at the table chatting with the other chefs. Once all the vegetables were prepared, everyone got given a job to do including Monkey who added seasoning to the meat before mixing it in with his hands. Which he thought was a great fun. Once everything was mixed and seasoned we made lots of little parcels of the pork, apple and vegetable mixture ready for the oven.
Our next job was to move onto making traditional cheese parcels, making the dough on the table before letting it prove. Which gave us a chance to step outside and see the sun setting over the mountains. The rain had gone leaving a very fresh smell in the air, but with clouds still caught in the valley. It was truly beautiful. If you visit when its not raining they have a number of animals in the garden including rabbits, chickens, dogs and cats which would have been a hit with the boys. There are also numerous places to relax and wander in the gardens soaking in the atmosphere.
It wasn't long until we were all back at the table making the little (or not so little in Monkey's case) parcels. Creating little circles of dough and filling with a cheese and dill mixture. Once we had finished they were fried in a little oil. The last thing we made was a garlic potato. Mashing by hand and adding more garlic that I can remember, before lots of oil which made for a very thick paste.
It wasn't long until we were all sitting around the table chatting and eating. The food was glorious (of course it would be, since we helped cook it). Watching Monkey soaking in the atmosphere was really something. Its an experience which he won't forget and for me what travel is all about. Just as we were finishing we were treated to some traditional music. Sitting with the boys listening to the songs with a glass of wine in hand is an experience that is likely to stay with me for many years.  We left mid evening while the party was in full swing.
Thank you Hand Picked Greece for your hospitality we had an amazing evening.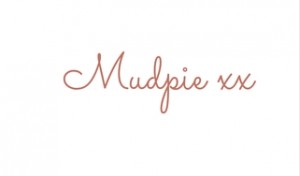 If you've liked this post please follow me on my social media channels:
Mudpie Fridays: YouTube | Twitter | Instagram | Facebook | Pinterest | LinkedIn
We were invited to stay at Kiani Beach Resort over the October half term for the purpose of writing a review. This was one of the excursions we took part in during our stay which was arranged via Lets Crete. We paid for our own flights.