While we were staying in Crete with Kiani Beach Resort we went on several day trips. One of which was a trip to Elafonisi. Organised through Lets Crete we knew it would be a long coach ride when we signed up. However the lure of the pink sand was too much to say no to. On our trip we stopped in the mountains for a comfort break which happened to be near a cave. This gave the boys the chance to stretch their legs. The scenery was beautiful but had nothing on Eladonisi beach.
We arrived at midday and had three hours to explore. Although you could easily spend all day on the beach relaxing and paddling in the sea. Three hours with two young children worked out about right for us.
The beach its self is a short walk down from the carpark and there is a tourist shop on route. Selling beach essentials such as towels for 8€ each and inflatables for 12-20€. So make sure you remember yours! On the beach itself there is a bar selling soft and alcoholic drinks, and also a cafe. We did not visit the cafe but the bar was reasonably priced considering there is a captive audience.
There are also toilets but there is a charge of 1€ to use them. Although children are free. We didn't wander too much. if we had more time I think we would have walked along to the left. However since we were limited we headed straight to the lagoon. The coach driver has explained it was warmer and more suitable for the boys. Who loved it. You could go out a fair way and explore the rocks without the water going over Monkey's knees.
It is necessary to walk through the lagoon to cross over at one point which came up to my knees. Its easy to do since you are only walking on sand. Unlike many of the other Cretan beaches which are very rocky. Here the boys could run free across the vast sand flats. We pitched up on the sand which runs between the lagoon and the other side. It was damp which I guess indicates that the sea will cover it at different times of day. Again this is unusual as Crete does not have tidal patterns like many of the other places we have visited.
We did wander to the other side of the sand dunes. On this side the sand is very dry and your feet sink as you walk across the beach. The sea is rougher and colder but it seemed much more popular with lots of people sunbathing. I preferred the quiet pitch we had chosen. Plus it was much easier to keep an eye on the kids.
So the pink sand… well I was prepared to be disappointed. Despite looking online I didn't quite believe that there would be pink sand. I was wrong along the shoreline it definitely existed. It is in fact broken coral so I would imagine that in the mornings before the beach is disturbed too much then it is even more vibrant. You can see as you walk across the shallows and look down lines of it under foot. It definitely gave a pink tinge but if you looked it was more prominent around the lagoon and on the beach past the  sand dunes. Of course this meant lots of photos were taken! If you can get there when you visit then I would highly recommend you take the time to do so.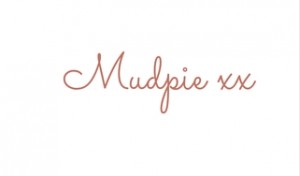 If you've liked this post please follow me on my social media channels:
Mudpie Fridays: YouTube | Twitter | Instagram | Facebook | Pinterest | LinkedIn
We were invited to stay at Kiani Beach Resort over the October half term for the purpose of writing a review. This was one of the excursions we took part in during our stay which was arranged via Lets Crete. We paid for our own flights.