8 Things to do in and around Swansea: Over Easter weekend we were lucky enough to visit Swansea and stay at Morgans Swansea. Its not an area of Wales we had visited before but now we have we will be back. Since there is so much to do and the best bit Is that its all relatively contained. So you are not needed to travel far with the kids. Here are the things we got up to with a three year old and a six year old. We managed to fit all of these things into a weekend with plenty of time for the kids to play. 
Swansea Museum
This is the oldest museum in Swansea. Located in the city centre it is home to an Egyptian Mummy and a rather famous painting which appeared on Britain's Lost Masterpieces – The "important and beautiful" painting by artist Jacob Jordaens – a pupil of Peter Paul Rubens. Its not a very large museum but perfect for young ones for this reason. They have a bit of everything including local history which makes it a good starting place if you are looking to explore the area. When we visited they were running a little mouse and egg hunt which Monkey enjoyed doing. We did struggle finding a couple of them. I liked that they had thought about the kids throughout with little activities for them in each room. There was also an arts and crafts area which included a large wooden railway which Kipper enjoyed playing with. Entrance to the museum is free.
LC – Softplay & indoor Waterpark
Close by the museum is the LC. This houses Wales biggest indoor waterpark. There is also a four storey soft play area which is a good option if the weather is bad. The boys really enjoyed running off some energy. Sessions are timed and you can pre book for hour slots. It was nice to find a soft play which catered for both boys. Kipper really enjoyed the slides and we lost them for the best part of the hour. Just hearing giggles and laughter as they had fun running around.
I was surprised by just how big the pool was. There was plenty for both the boys to do. Kipper really enjoyed the Volcano and slide as well as the wave machine. He has no fear and even had a go at the lazy river. Monkey loved the slides and can't wait to visit again to have a go at surfing. With the sun streaming in through the windows sitting in the shallows as the waves swept round us, I almost forgot we were in the UK!
Oystermouth Castle
We love an old castle and Oystermouth did not disappoint. I would suggest getting there early as its close to the The Mumbles which is extremely popular so parking could be a challenge in busier times. The castle is perched up on a hill overlooking the bay, which makes for a beautiful outlook. Part of the castle has been restored and its possible to go into the Chapel through the gift shop. It was extremely peaceful. There was plenty of roofless rooms to explore. The boys really enjoyed playing with their wooden swords reacting battles that have gone. Around half of the battlements have been restored to allow you to look out over the surrounding countryside.
The Mumbles & Victorian Pier
I am not sure how I hadn't heard of The Mumbles before. Its a beautiful stretch of sandy beach with various opportunities for rock pooling. There is a promenade which follows the beach with plenty of opportunity to sit and watch the world go by. We sat and had ice cream in Verdi's which is a family run Cafe an extremely popular. Not surprising since it is right on the seafront overlooking Swansea Bay. After refuelling the boys enjoyed some time on the beach. We found several crabs a couple which were really quite large. Plus a rock fish which they found fascinating. Kipper enjoyed building sandcastles and knocking them down again. 
Don't worry if you forget your bucket and spade. A short walk down the coast is the Victorian Pier. First built in 1898 to become one of Swansea Bay's most defining features from the Victorian era.  When we visited the Pier itself was closed for refurbishment but the site includes an amusement arcade, a Beach Hut Café and a number of other attractions including a mini bowling alley, an XD Theatre and a Pirate Boating Lake. We found a little shop that was selling bucket and spades for £1 and nets for £2 each. They also had some little paper flags which reminded my of my own childhood.
LanglaNd Bay
A short drive on from The Mumbles is Langland Bay. The tide was already coming in when we arrived but with a large carpark and a little row of green beach huts it was very picturesque. It was so perfect that you could have been forgiven for thinking that it was a man made bay made with deep golden sand. Popular with locals and holiday makers alike. Overlooking the bay is Langland Brassie well known for its seafood and use of local produce, making it the perfect stop for dinner. It has an outside veranda which was full of people enjoying a drink and watching the sun go down.
Gower Heritage Centre
When we visited there was lots of Easter activities on. However its worth spending a couple of hours exploring. There is a old watermill which there which still grounds wheat. Plus a wood turner and black smith showing off their trade. The boys really enjoyed the play area and there are a few animals to keep the little ones entertained.
Rhossili Bay & National Trust
This really needs to be in your list. We had a fantastic afternoon on the Gower coast. When we visited there was an Easter Egg Hunt on where the boys followed a series of clues. There is a huge carpark, walking trails, a shop and facilities. Then there is the shoreline. You do need to walk down the side of the hill to get to the bay. But it is worth the trek. We spent all afternoon at the beach, the boys had a fantastic time running in and out of the waves. If you would like to see more pictures I wrote about it here – A Picture Postcard from Rhossili Bay.
Plantasia
I wouldn't never have thought your would get a rain forest in the middle of Swansea. But Plantasia is just that. Inside there are meerkats, parrots, monkeys, spectacled caiman crocodiles, red bellied piranhas and a variety of rare and exotic plants including huge prickly cacti, towering palms and lemon trees. The experience is designed to be immersive and you follow the paths through the forest. There are lots of interactive exhibits and play areas to keep the little ones entertained. Including a human-sized model of an insect-devouring Venus flytrap!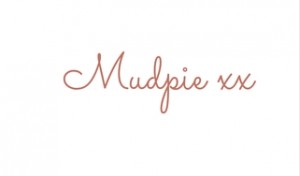 If you've liked this post please follow me on my social media channels:
Mudpie Fridays: YouTube | Twitter | Instagram | Facebook | Pinterest | LinkedIn
We were hosted by Visit Swansea for the weekend, who invited us to explore these attractions, as ever all words and opinions are my own.