Marbled Egg Hanging Decorations. Every Easter we collect some twisted willow from the garden or catkins from the lane.  The branches are  used to hang little painted eggs off. This year I wanted to craft some of our own eggs to hang. Monkey is obsessed with eggs. So I thought it would be a good craft activity for him. And would hopefully hold his interest for more than a few minutes? Every craft shop you go in you can find polystyrene eggs and since they are light weight I figured these would be a good starting point.
Several months ago I attended a craft show and one of the demonstrations was by Marble Art Originals. I loved the look and simplicity of the marbling and had purchased a kit from them. This was perfect for what I had in mind, as it would produce decorated eggs, simply and quickly. Since the marble ink dried almost straight away it would also be a lot less messy than paint! You can purchase a kit yourself here.
Marbled Egg Hanging Decorations Method
First I laid out an invitation to paint and create so it was ready for when Monkey came down from his nap.  I used my favourite cheap shower curtain to protect the flooring from the paint as they warn it will stain.
We used the supplied pipettes to place droplets of paint onto the prepared water, then Monkey used a cocktail stick to mix the paint up and to make pretty patterns.
I had placed the eggs on cocktail sticks already. So they were easy to dip. I tried to  limit the amount of paint ending up on Monkey (he has eczema so you never really know how things are going to react). It also meant that they could then be put straight into a block of polystyrene to dry.
I am really pleased with how they came out, I will use metallic thread to hang them from the branches
And as promised a picture of the finished hanging decorations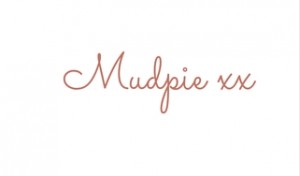 If you've liked this post please follow me on my social media channels:
Mudpie Fridays: Twitter | Instagram | Facebook | Pinterest | LinkedIn
Marbled Egg Hanging Decorations