Make Your Own Yarn Easter Eggs: I have always wanted to try out making yarn Easter eggs but I was worried that the may not be that easy and I could see a Pinterest fail coming up. However as part of the Bostik blogger challenge I thought it was worth a go. It turned out that they are very simple and even Monkey got involved in making them. The best part is that we had all we needed to make these in the house already.
Material needed to make your own yarn Easter eggs
White glue
Water
Water Balloons – I think that you could probably use fully sized balloons just keeping them small. I do like water balloons though as they are easier to shape into an egg shape.
Embroidery thread
Step 1: Blow up your balloons, ours were about 3.5 inches long. While I was doing this Monkey mixed equal parts water and white glue. I did worry that it maybe a little runny and still think that it may take some time to find the perfect consistency.
Step 2: Add your embroidery thread to the glue mixture careful to keep it as untangled as possible. For this reason I did one at a time. Using a wooden spoon or similar make sure the thread is well coated.
Step 3: The messy bit. Wind the thread around the balloon. I found that winding from top to bottom worked better than winding around the balloon. This seemed to give better structure as did keeping the thread tight as you wound. There was a definite difference between the ones which I did and Monkey did.
Step 4: I left ours to dry over night and then popped the balloons with a pin. Getting out the remnants of the balloons was a little fiddly, but I am very happy how they turned out for a first attempt.
If I was to do this again then I think I would include some little folded eggs inside and perhaps use two skeins per egg. Otherwise I think the chocolate temptation would be to big for little hands. I have a number of other Easter craft posts which you maybe interested in:
I will be back next month working again as part of the Bostik Blogger Programme, so please pop back for some inspired crafting ideas.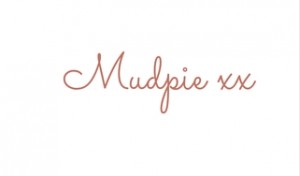 If you've liked this post please follow me on my social media channels:
Mudpie Fridays: Twitter | Instagram | Facebook | Pinterest | LinkedIn
This post has been written in collaboration with Bostik
Make Your Own Yarn Easter Eggs