Make your own egg shaker sound match toy – Its that time of year again when the supermarkets are full of chocolate. Therefore everywhere you look there are fluffy yellow chicks… With that in mind I thought I would share some egg shakers I made almost two years ago. Im not sure what it is with toddlers and eggs? Anything egg shaped has always been an instant hit! Even now at three and a half he loves them.
As soon as Monkey could sit up I put a treasure basket in front of him, which included an egg shaker (not technically in keeping with the theory as it was plastic!) filled with rice. I got a bit carried away and ended up making twelve with six different fillings (I was on maternity leave). Only now, are they really being used for what I intended, which is matching the sounds. If I were to add to the collection, I would encourage him to choose other fillings from around the house.
The ones I made were filled with the following:
Toy bell
Rice
Baby pasta
Seed beads
Picture hooks
Small stones
I specifically chose things that had different weights as well.  This was so  I could easily match them up because its harder than you think to match them. I sealed each one with a  thin layer of superglue and then added washi tape over the top for good measure and decoration.

Monkey has requested an Easter Egg Hunt Party with this little friends this year. As part of it I will be hiding some plastic eggs filled with treats for them all to find – hopefully in the garden if the weather holds (fingers crossed!). I have been trying to think of ideas which don't just revolve around chocolate and sweets. This has reminded me that a pair of egg shakers would be a great addition to any Easter Egg Hunt.
I have a number of other Easter craft posts which you maybe interested in: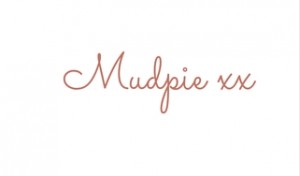 If you've liked this post please follow me on my social media channels:
Mudpie Fridays: Twitter |Instagram | Facebook | Pinterest | LinkedIn
Make your own egg shaker sound match toy