Easter Sensory Tuff Spot  – I've been looking for a reason to get the blue tray out again for a little while, having quite a few small polystyrene decoration eggs left from making my Easter Wreath gave me just the excuse.
I wanted to keep the mess very low, as I have already given myself lots to prepare on the run up to the Easter Weekend and the impending Easter Egg Hunt. Monkey makes reference to this several times a day at the moment. Its not the chocolate its the little plastic eggs!! So I didn't want to add to the workload. Plus if I kept to dry materials depending on my mood I may even leave it out until Friday, for the other little ones to enjoy.
Therefore I was very selective with the items I choose. Again I set up three distinct areas. Monkeys favourite rainbow rice which had a nest, chicks and small polystyrene eggs placed strategically around it.
A grassy area made from shredded green cellophane, with little pom pom bunnies, silk leaves and flowers and the third area predominately formed of raffia with plastic eggs of various sizes and more pom poms in pastel colours. It took under 10 minutes to set up. Our rainbow rice is now about 12 months old, considering this it has held its colour well. But I don't think it will be long before I need to make a new batch.
I also made available some salad servers which I had picked up in the 99p shop and some scissor scoops. On reflection the salad servers are really too big but they were his preference.
I only had one wicker nest which I brought from Hobbycraft and far too many eggs to fill it. Especially once Monkey had acquired the other left over ones from his small part play area… This lead to making more nests out of the raffia and discussion around which ones should go in the nest first.
In his eyes only some of them had chicks in. The existing chicks were not allowed in the nests, so we put them in the plastic eggs instead.  Although once in the eggs they were not allowed to hatch!! It fitted well with a project they are going to be running at his nursery. Where they are going to have fertilised eggs in the next week or so to observe.
He spent most of the time using the salad servers to put the eggs into the nests. Then burying the eggs with the rainbow rice. The only way I could get him to leave it for bedtime was to promise not to put it away, so I will take that as a success. Other Easter craft posts which you maybe interested in: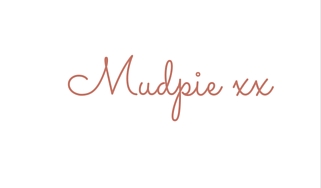 If you've liked this post please follow me on my social media channels:
Mudpie Fridays: Twitter | Instagram | Facebook | Pinterest | LinkedIn
Easter Sensory Tuff Spot