Monkey started asking to do an Easter Egg Hunt at home since the moment he saw eggs in the shops. He is totally obsessed about hunting for eggs and each year we try to visit a National Trust property to take part in one of theirs. Yet its the ones we run at home which he really gets excited about. So this year we decided to start a little early and have an Easter Egg Hunt in the garden.
5 Tips for an Easter Egg Hunt at Home:
Don't forget the baskets. Little hands can not hold a lot so to save the chocolate going everywhere then a basket of sorts is a must. Its a great opportunity to have a mini craft session as well.
When running an Easter Egg Hunt with multiple children then be clear on the number of treats each child can have. We found this really important when you have a large age gap like we do between the boys. By giving a number to Monkey we found that he would either rehide anything in addition or more likely help his younger brother to find the extras
Older children can be kept entertained by a treasure map or clues. Monkey gets a lot more into the Easter Egg Hunt when he has something to lead him in the direction of the eggs.
Expand your East Egg Hunt with a story – such as the one about The Tale of the Great Easter Bunny written by Frankie Bridge. The original story was released over 20 years ago by Cadbury. This refreshed tale brings to life the magic of Easter and tells the story of the generous Cadbury Easter Bunny.
Use prompts, be that signs or bunny footprints. The year Monkey turned two he came down to giant bunny footprints in the garden which went down a storm. Little signposts can point kiddies in the right direction.
Of course Easter is not Easter without the chocolate and for me it has to be Cadbury. This year they have brought a new product out to make our Easter egg hunts even easier for parents, the Cadbury Easter Egg Hunt Super Pack. Which contains a selection of chocolate treats such as Cadbury Dairy Milk hollow eggs, Cadbury Mini Eggs and Cadbury Dairy Milk bunnies, this brand new Easter Egg Hunt Pack is perfect for making an Easter Egg Hunt even easier and more fun than ever before and has an RRP of £6.99.
Cadbury have a number of other products which are perfect to compliment the Super Pack and are an ideal way to create a magical Easter Egg Hunt at home. One of which is their mini filled Easter Egg sharing bags which come in lots of different varieties. There are four different flavours to choose from including my personal favourite of mini Cadbury creme eggs. There is also dairy milk, dairy milk Oreo and dairy milk Daim. They work really well for Easter egg hunts because they come individually wrapped. Because of their small size they can be hidden in the most unusual of places perfect for slightly older children. Yet the bright colours of the wrappers means that they can still be spotted. They are perfectly priced too at £1.49
For the younger ones I particularly like the Cadbury Dairy Milk Easter Mousse Bunny. Ideal for little hands to hold, the delicious vanilla flavour mousse is encased in a Cadbury Dairy Milk chocolate Bunny shaped shell. I really like them as they feel like they are a substantial treat and on the larger end of the scale for an Easter Egg Hunt. Both boys really liked them. RRP 50p
At the end of our Easter Egg Hunts we tend to find the Easter Bunny has left us a slightly larger egg. Kipper is soft toy mad, and will quote often carry his 'baby' around with him. Which is why I was so attracted by the Peter Rabbit Toy and Easter egg. I knew Peter Rabbit would be an instant hit and I wasn't disappointed. Kipper made a bee line straight for the soft toy. He's well made and can stand up to some rough and tumble that inevitably being carried around by a toddler brings. Priced at £6.99 he's the perfect end to a wonderful Easter egg hunt.
There's a whole range of cracking treats in the Cadbury Easter 2018 range that are perfect for doing your own Easter Egg Hunts – the whole family had so much fun hunting them down! To download your own copy of the Tale Of The Great Bunny, Easter Egg Hunt props and footprints,  and to find out more information visit their website.
What are your tips for an Easter Egg Hunt, I would love to hear all about them in the comments below.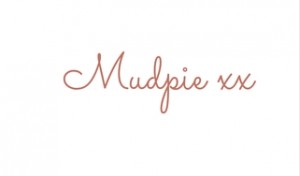 If you've liked this post please follow me on my social media channels:
Mudpie Fridays: Twitter | Instagram | Facebook | Pinterest | LinkedIn
This is a collaborative post and has been written in sponsorship with Cadbury