Under The Sea themed Treasure Basket: Being inspired by the recent monthly book club package we were sent I have decided to put together a sea themed treasure basket for Kipper. He's had a basic treasure basket now for a while, however as he's starting to get more curious I want to start mixing it up a bit, although I am not sure I am going to be able to get him away from his beloved wooden spoon.
The idea behind a treasure basket is that its made up of things from around your home, effectively 'non toys' which encourage exploration and discovery. They need to be safe to mouth especially if you are putting one together for a baby like Kipper. Always check to make sure that the items you are putting in do not pose a choking hazard and keep an eye on the items to ensure they stay clean and unbroken. With Monkey I had got into the habit of keeping an eye out for sensory materials whenever we were out and about. Consequently I now have boxes of the stuff!
Here are some suggestions of items you could include in your basket and a list of what we included. Where ever possible I chose items in sea colours
Shells of various sizes and shapes
Sea sponge
Large pebbles
Netting (body polisher)
Silk scarf
Sequin scarf
Velvet ribbon
Velvet ball
Heat Blanket
Silver Ball
Wooden crab toy
Wooden fish toy
Glass fish
Palm stones
Rubber duck
Bottle with little pebbles
Bottle with dyed blue water, yellow sand and small shells
Sensory Pat Bag with blue water and small fish
Sand paper
Drift wood
It is best to put all the items in a low circular basket which allows your baby easy access to the them. Kipper really enjoyed exploring the items his favourites were the sequin scarf, sea sponge and the bottle with the little stones in. I think this is because he loves anything which makes a noise. This basket kept him entertained for around half an hour. Unlike Monkey he does require me to explore with him to keep his interest. Whereas Monkey at a similar age would play unaided for about forty five minutes.
It will not be long until I can get all the the items out of box, I never let him play unsupervised because of the risk of  choking. If you would like to see our other posts on treasure baskets please see the links below – although be warned these are some of the first posts I ever wrote!
Have you put together a treasure basket for your little one? If you did what would you include?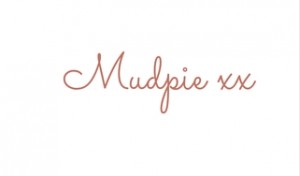 If you've liked this post please follow me on my social media channels:
Mudpie Fridays: Twitter | Instagram | Facebook | Pinterest | LinkedIn
 Linking up to #Sharingthebloglove