Press Trip – We were invited by Eurocamp to stay at Union Lido the purpose of review – all words and opinions are my own.
During May half term we visited Union Lido in the Veneto region of Italy (LINK) with Eurocamp (LINK). Italy has long been a favourite holiday destination ever since we visited on our honeymoon ten years ago. We have been fortunate to stay with Eurocamp three times now. Having previously visited the Bordeaux region of France staying in La Côte D'Argent Hourtin-Plage. As well as  Esterel Camping St Raphael in the Cote D'Azur which is on the Southern Coast nestled between Cannes and St Tropez. Both times we had a lovely stay, so I was intrigued to see if a holiday we loved in a destination we loved would live up to expectations.
With over 170 locations Eurocamp offer the largest choice of premium outdoor holidays in Europe. There are thirteen countries to choose from; France, Corsica, Spain, Italy Croatia, Sardinia, Sicily, Portugal, German, Switzerland, Austria, Holland and Luxembourg. Near beaches, forests, lakes, mountains and cities you can really choose something thats right for you and your family.
We knew we wanted four things, to be close to a beach, have a pool suitable for Kippers age, a splashdown area and also an on-site restaurant. Having been spoilt last year with a five star experience we also decided that this was important as the bar had been set so high. Once we knew what our requirements were the rest was easy. We left Monkey choose the holiday park from our short list and he opted for Union Lido because of the slides! This is what we thought:
WHAT DID WE THINK OF OUR AZure MOBILE HOME:
Things we loved:
These were only installed in 2018 so I had high expectations for the Azure Mobile home. Designed to sleep six they have three bedrooms and one bathroom with a separate toilet. Unlike others we had stayed in there were no bunbeds with two of the rooms having twins and the third having a queen sized bed. This would make them more suitable for older families.
Maximum space is given to the living area. With a large table the seat six as well as a modern corner sofa. Normally we would spend our evenings outside however due to the friendly mosquitoes we actually spent our evening inside. So the large table was invaluable.
The bedroom windows had mosquito nets over them which was essential. I would have liked to see these on the bathroom and toilet windows as well.
Outside there is an enclosed covered veranda which runs almost the entire length of the mobile home. Even with a simple blog lock the boys didn't try to escape which is a must for this park since they allow cars throughout the day to move around.
The aircon – especially in the first few days as we acclimatised to the warm weather. Aircon is a must for us and for travelling with young kids as they need to be able to get a good nights sleep
Considering the size of the bedrooms there was a reasonable amount of storage with double cupboards above the bed and a small wardrobe at the bottom with two shelves. We had two large suitcases and found a home for everything.
Unlike other mobile homes we have stayed in there is no gas bottle other than that which goes with the BBQ outside. So we had an electric hob this time which is very much my personal preference.
The bathroom is a good size and the shower large and much easier to use with the children.
Things we were not so keen on:
The kitchen although clean and functional was not what I had become use to. There was no dishwasher which I would prefer and there was a significant lack of storage space for food. Plus there was no toaster or electric kettle.
Overall the mobile home was clean and functional. Its a real shame that we could not make the most of the outdoors space since this is one of our favourite things about holidaying with Eurocamp. I do think that I would probably opt for an Avant in the future being completely spoilt last year.
WHAT DID WE THINK OF THE UNION LIDO HOLIDAY PARC ITSELF
Union Lido is classed as a large Holiday Park. Having not stayed on a park this size before I did worry that the sheer amount of people would be a problem. Since the park has room for 13000 guests when full to capacity. However we found that travelling over May half term meant that we were technically out of season so it wasn't over crowded and we could use the facilities without issue.
Things we loved:
We picked the complex on the basis of the pool area. We were not disappointed. Offering two main pool areas we spent our time on the one just round the corner from our Mobile home. All the Eurocamp accommodation is located together and well placed for the main splashdown area.
The pool area is covered in sand. Which means there are very few sunbeds. This gives a lot of flexibility but it does also mean that shade is a premium. With many people opting to bring their own umbrellas.
However because the pool is covered in sand several of the pools have sand bottoms to them. Meaning that the kids don't slip everywhere.
Some of the pools are heated. Since we did't get the best whether it was very welcome as the boys still wanted to play in the water. The only one which wasn't heated is the wave pool.
Theres several splash areas (not including the toddler area which we never got to) and more slides than I could count. Monkey was very happy to find apart from one which had a height limit of 140cm he could go on all of them.
Right next to the pool is a bar and restaurant which meant we could easily watch the boys play in the sand while we ate.
The beach is huge and gorgeous a blanket of golden sand. You could hire sun beds and umbrellas for 16€ a day. The water is shallow which meant the boys could enjoy playing in it with their inflatables. There was a little mobile ice cream and beer kart that would go up and down. There is also a beach bar which sold snacks and drinks.
Being a large holiday park there is an absolute ton of activities. Most of which do cost extra.

There is crazy golf which they call jungle golf that costs 5€ per person. It has 16 holes. When Monkey and I played it took us over an hour and half to go round. Its one of the best themed ones I have seen and included a little raft across a pond. It was great fun
Funny World is linked to the penny arcade and has a handful of fairground rides including a rollercoaster and also a water ride. They are not cheap with rides costing either 2€ or 3€ each. Kipper was too little to have a go on these. But there is also a smaller ride area and an inflatable park. The boys loved it as there was a wide range to choose from. It cost 5€ per child entry.
There was also a spa onsite as well as a 4D cinema which showed a series of short films. From the beach you could take part in all sorts of water sports including pedalos.
I have never seen a play area as large as the one the holiday park has. It even has a little map which lists all the various play equipment. Located next to the beach in the pine trees it covered a lot of different ages. Monkey really liked the zip wire

Due to the size there as a number of different restaurants and eateries dotted around as well as in the centre. We particularly liked the dog restaurant. Which is designed for people to bring their dogs to if they wish. There is even a doggie pool. Situated outside next to a pool, with rows of bright orange parasols, herbs and flowers everywhere and soft furnishings and little touches similar to a wedding. It had a very relaxed atmosphere.
In the centre itself there is also a number of different gift shops. Selling clothes, footwear and Murano glass. There are two supermarkets and a great beach shop where we got the boys inflatables. There is also a bakers, green grocers selling fresh fruit and vegetables and a lovely little smoothie shop. They also have the option of takeaway at most restaurants.
With everything on the holiday park you really didn't need to leave. But if you wanted to then it's possible to hire bikes at reception.
Things to be aware of:
Wifi is a little hit and miss, sometimes it would work really well other times it would drop out. Thankfully it is free though.
My only reservation is the mosquitoes. Really this does lay with the Holiday Parc as they don't spray at all. I would definitely pack a strong repellent.

What we thought of the location
I was really looking forward to our trip to Italy. The Holiday Parcs proximity too Venice is a real bonus. Not only does this mean that its ideal for a day trip but its only about an hour from the airport by car. We also managed to visit both Jesolo and Padula which are other towns close by.
We had a lovely family break. Eurocamp lived up to expectation and Italy is by far our favourite destination.
If you would like to read about what we got up to during the week you can do so here:
Thank you Eurocamp for a brilliant holiday and all the wonderful memories we made as a family. You never disappoint.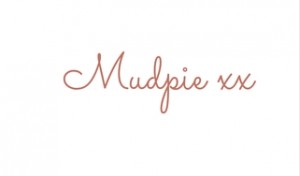 If you've liked this post please follow me on my social media channels:
Mudpie Fridays: YouTube | Twitter | Instagram | Facebook | Pinterest | LinkedIn